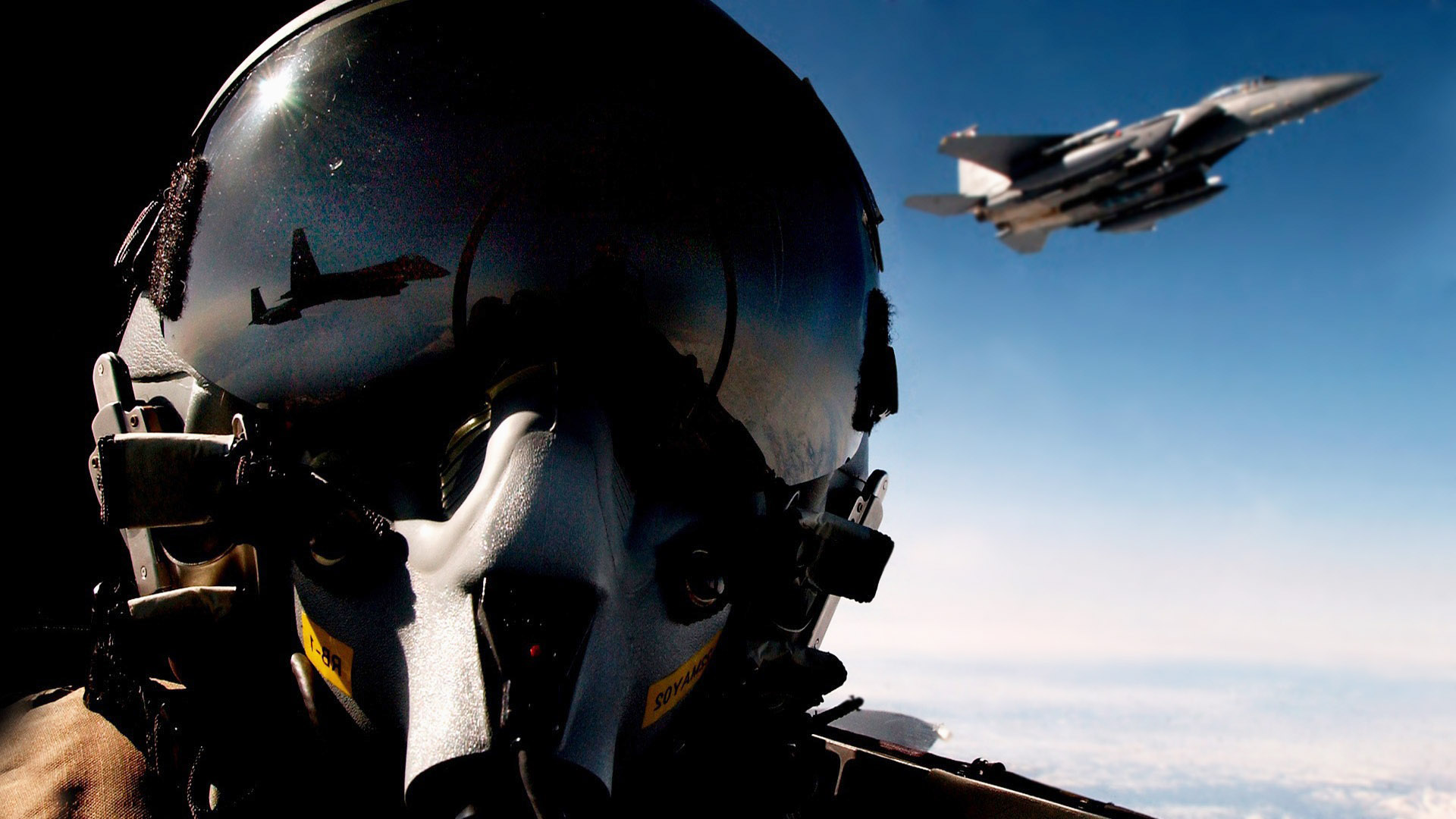 Thank a Soldier



U.S. Air Force&nbsp&nbsp&nbsp&nbsp&nbsp U.S. Marines&nbsp&nbsp&nbsp&nbsp&nbsp U.S. Navy&nbsp&nbsp&nbsp&nbsp&nbsp U.S. Army

Every day is Veteran's Day.



Crystal's Links

IG
RCO Radio
Soundlandia
CrystalsCystals.com
Rhythm Channel One
harmonictouchmusic.com


The Smithsonian National Museum of African American History & Culture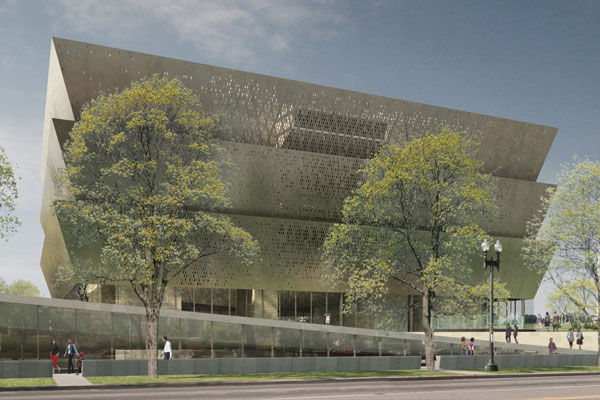 Collections






FEATURED MUSIC PLAYLIST: Colors of Smooth II

Listen with me on Soundcloud ...



STAY ON THE MUSIC ...

DISCOVER more great music ... check out my music playlists on Souncloud.

ENJOY a music break 24/7 by visiting my You Tube Channel - Rhythm Channel One
---
U.S. Voter Registration
National Action Network
Protect Your Voting Rights
Obama.org

BET Networks&nbsp&nbsp&nbsp Soul Train Music Awards&nbsp&nbsp&nbsp I Was A Soul Train Dancer, Season 3




---

Air
Sets
Piege
Isaac
Prince
Ludvig
Dionne
Natalie
Michael
Whitney
Bumpers
Cruising
Cut It Up
Michael E
The Den 1
The Den 2
Textures 1
Textures 2
Textures 3
Hiroshima
Timbresque
Smooth Chill
Pat Metheny
Groovelandia
George Duke
Jazz Tea 1 of 2
Jazz Tea 2 of 2
Claus Ogerman
Aleutkina Island
Tonal Extraction
Classic Soul Train
Colors of Smooth
Live Performances 1
Divas Simply Singing
The Kanneh-Masons
음악♥(((~‿~)))♥ 音楽
The Cinematic Orchestra
Mixed Classics A La Soul 1
Mixed Classics A La Soul 2
Best of and Greatest Hits Playlists
---


There's Always More Music ... and More Dancing ... browse more of my music playlists on
Rhythm Channel One and Soundcloud






Coming Soon from McCarey Media & Entertainment ... TheVirtualDance.com




McCarey Media Music Promotion Media




Smooth jazz guitar royalty, Peter White visited with us during a taping of Body Vibes.
Peter's shared how being a happy person inspires the beautiful music he writes and produces, and what keeps him
inspired and motivated a writer and producer. He's known for writing beautiful melodies and romancing them
with his customized and signature guitar skills. Lucky for us Peter arrived from a
recording session with one of his guitars ... and as he played, Body Vibes dancer Ana Maria Carrasco,
a Raiderette for 5 years, swayed ... everyone in the studio had goosebumps. The song
he's playing is Reveillez-Vous, one of my very favorites from his 1990 Reveillez-Vous album.







Crystal's Tribute ... Remembering Prince





Media & Entertainment
Photojournalism Gallery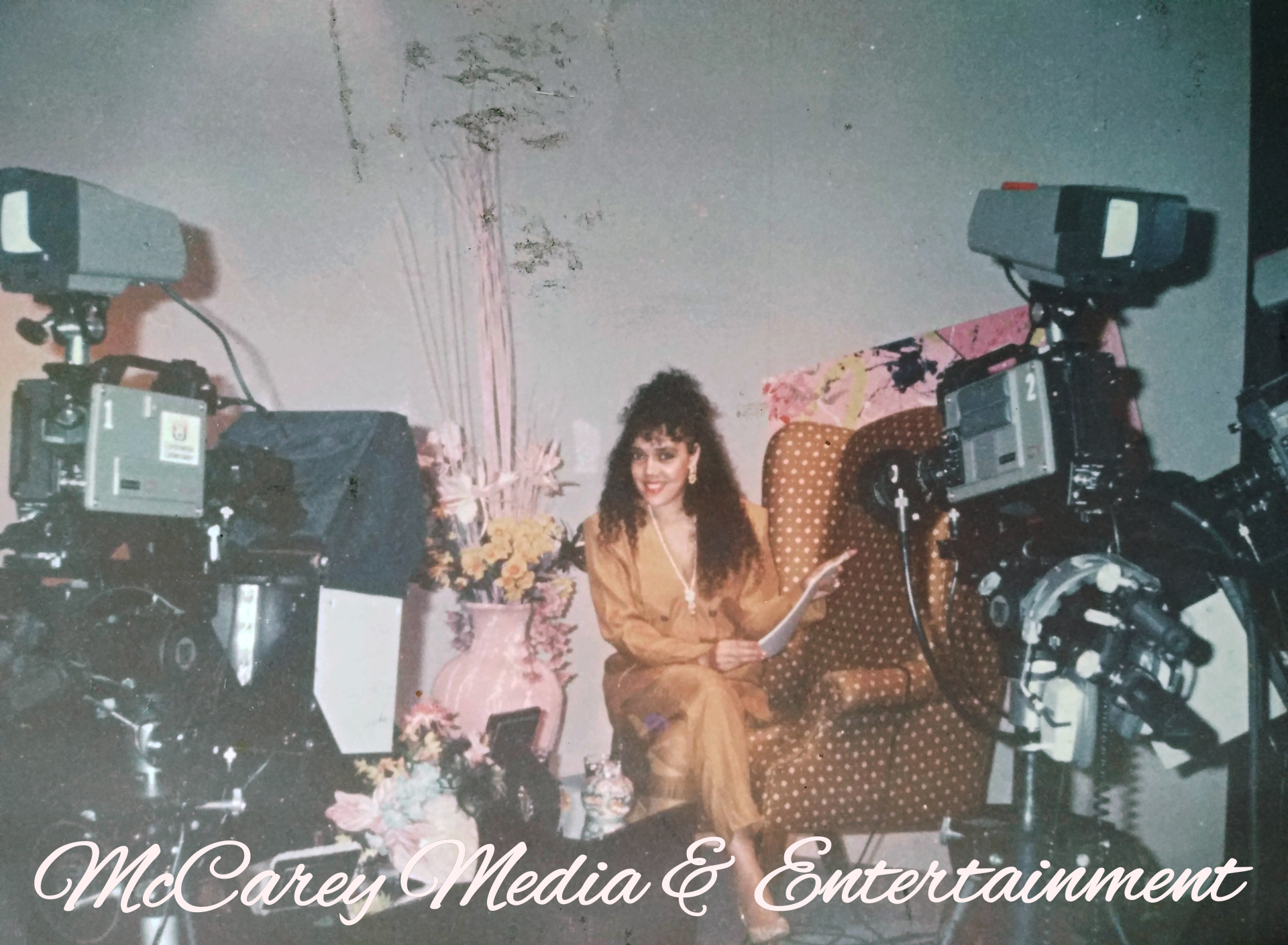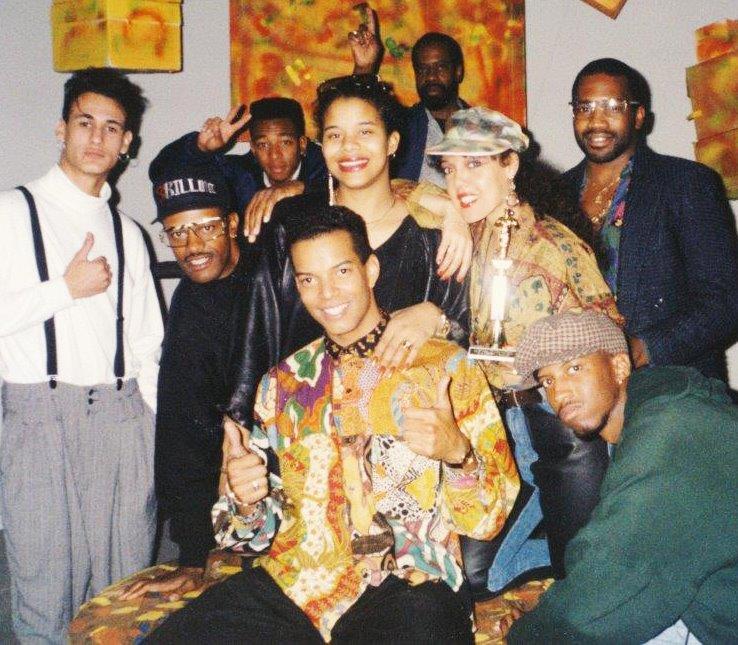 The Rap, Rhythm & Reggae production crew. Rap, Rhythm & Reggae is a music video program that features rap, r&b and reggar music videos, and a signature interstitial dance segment, Body Vibes. I wrote the treatment and presented it to producer/directors Candace Sutton and Andre Alporter at the South Central Los Angeles studio for Continental Cablevision, and the rest is history. Over the next four years I produced five local origination programs that aired on Continental Cable Channel 28 from 1990 and 1991,and on leased-access Channel 31 from 1992 to 1994. It was my good fortune to be mentored by network television director Chuck Vinson, news producer, director and editor Andre Alporter, emmy-nominated news director Candace Sutton, and professional music programmers Theo Mizuhara, George Moore and Aundrae Russell.



Songstress and musical mentor Ms. Nancy Wilson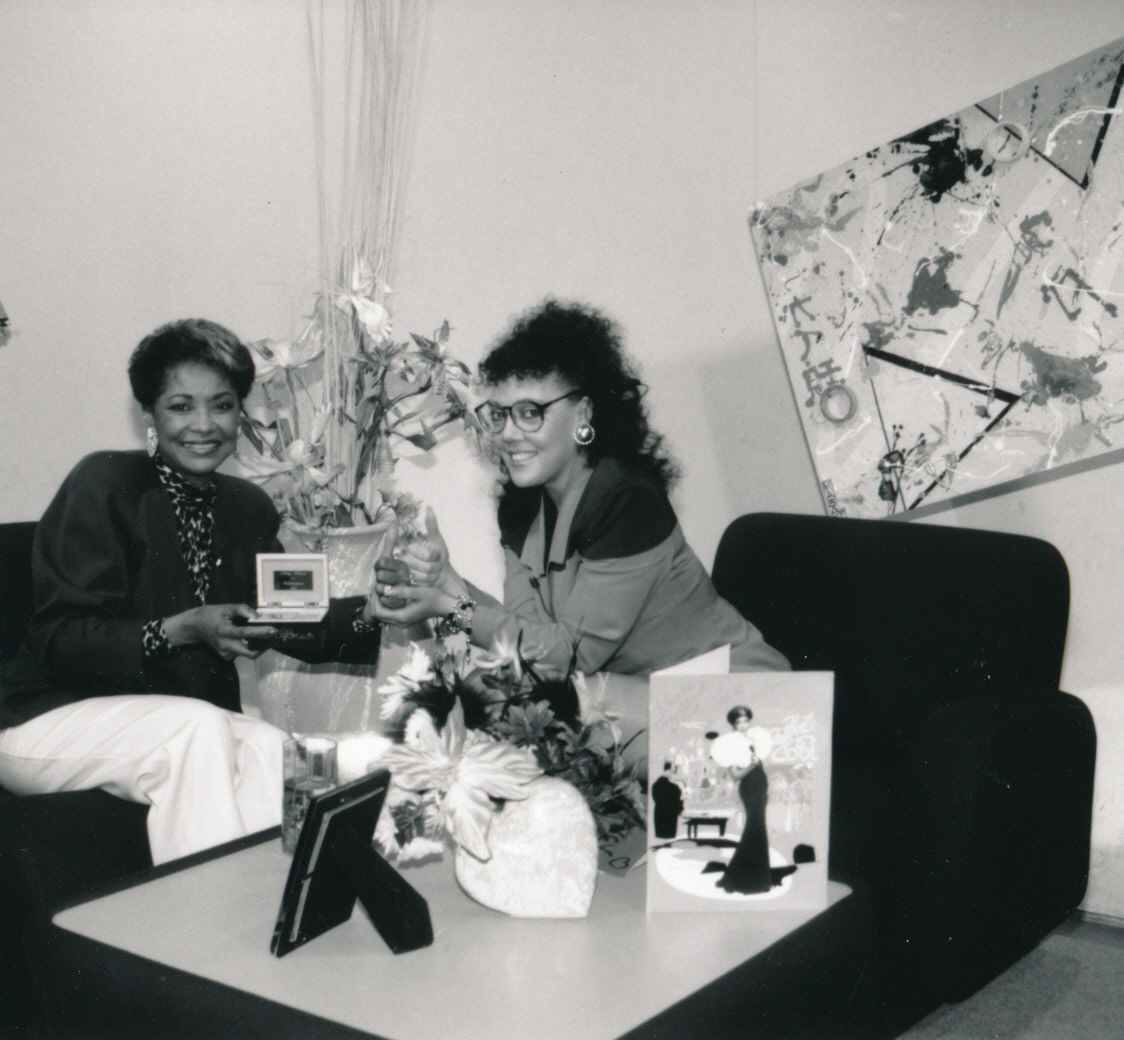 Presenting Nancy Wilson with a Communique Talk Show Excellence In Music Award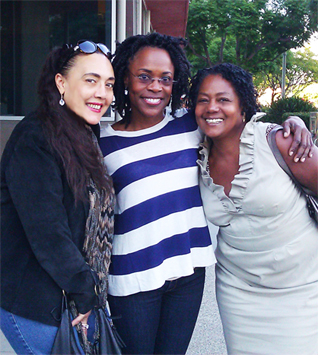 PRE-SHOW MEETUP: Joined actress, writer and natural skin and hair product guru Bianca Taylor
for a quick meetup with award-winning actress, playwright, and producer Charlayne Woodard at the Kirk Douglas Theater
in Culver City, CA, before her glorious performance in THE NIGHT WATCHER.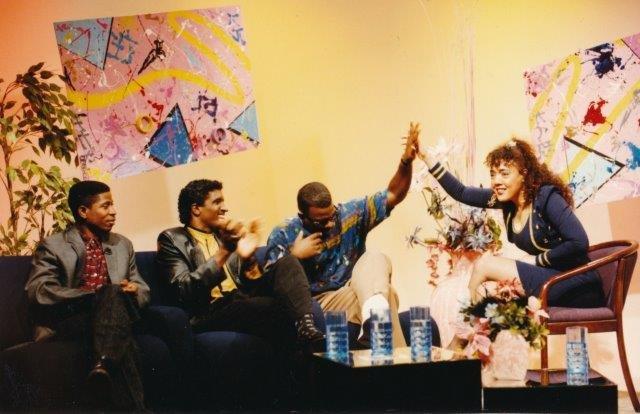 A shot from the set of Communique with guests: Comedians Larry B. Scott and Louis Dix, Jr., and actor Clyde Thompson.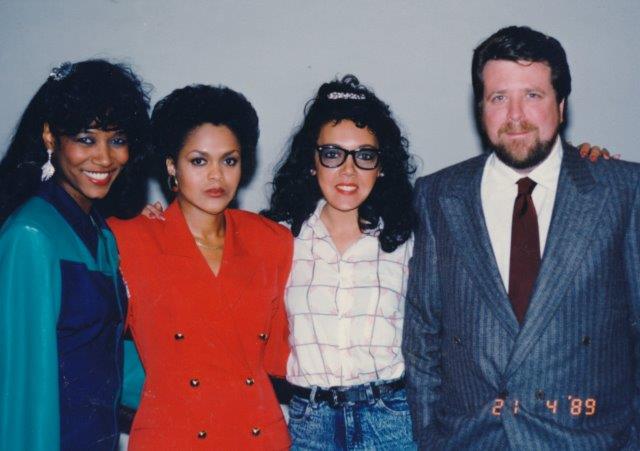 Communique co-producer and Sports & Entertainment Television producer Diana Sherer with program guests attorney
Denise Speaks and Los Angeles professional sports agent Michael Trope, agent to over 200 NFL players during his career.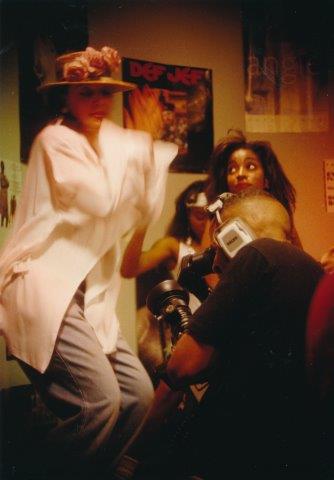 Cutting it up with the dancers on Rap, Rhythm & Reggae Video, my weekly music video show that featured dancing, interviews and music videos. I quickly noticed
the older dancers wanted to be "VJ's" ... I gladly let them get their feet wet by coaching them on how to introduce the music videos,
giving them their first exposure to the television production process. Each one teach one.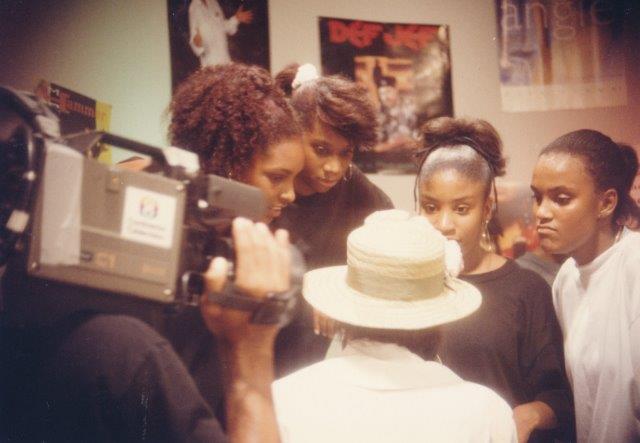 Here I am coaching several of the aspiring VJ's ... their friends got to see them on the show,
BIG confidence booster and source of inspiration to pursue their goals to work in television.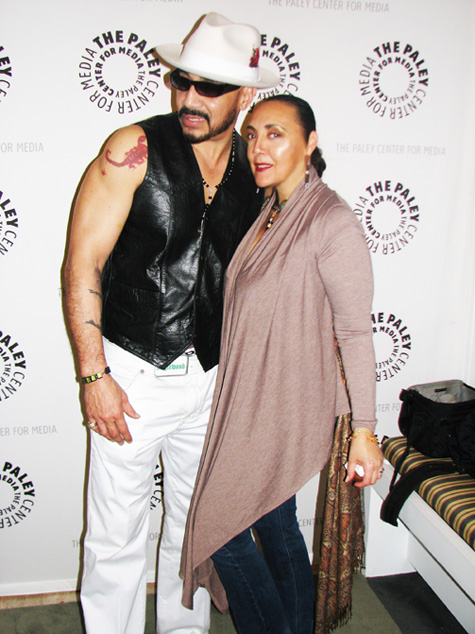 Actor and former Soul Train dancer Louie Carr.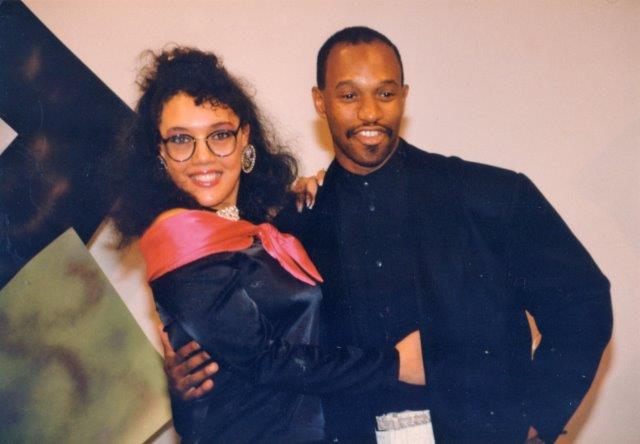 Los Angeles A-List Event Promoter and producer Felipe Darrell.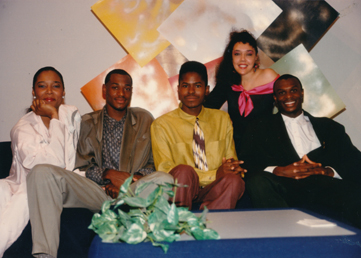 Communique host and author Diana Sherer with Communique program guests, U.S. track and field olympic medalists
Kevin Young, Danny Everett, and Steve Lewis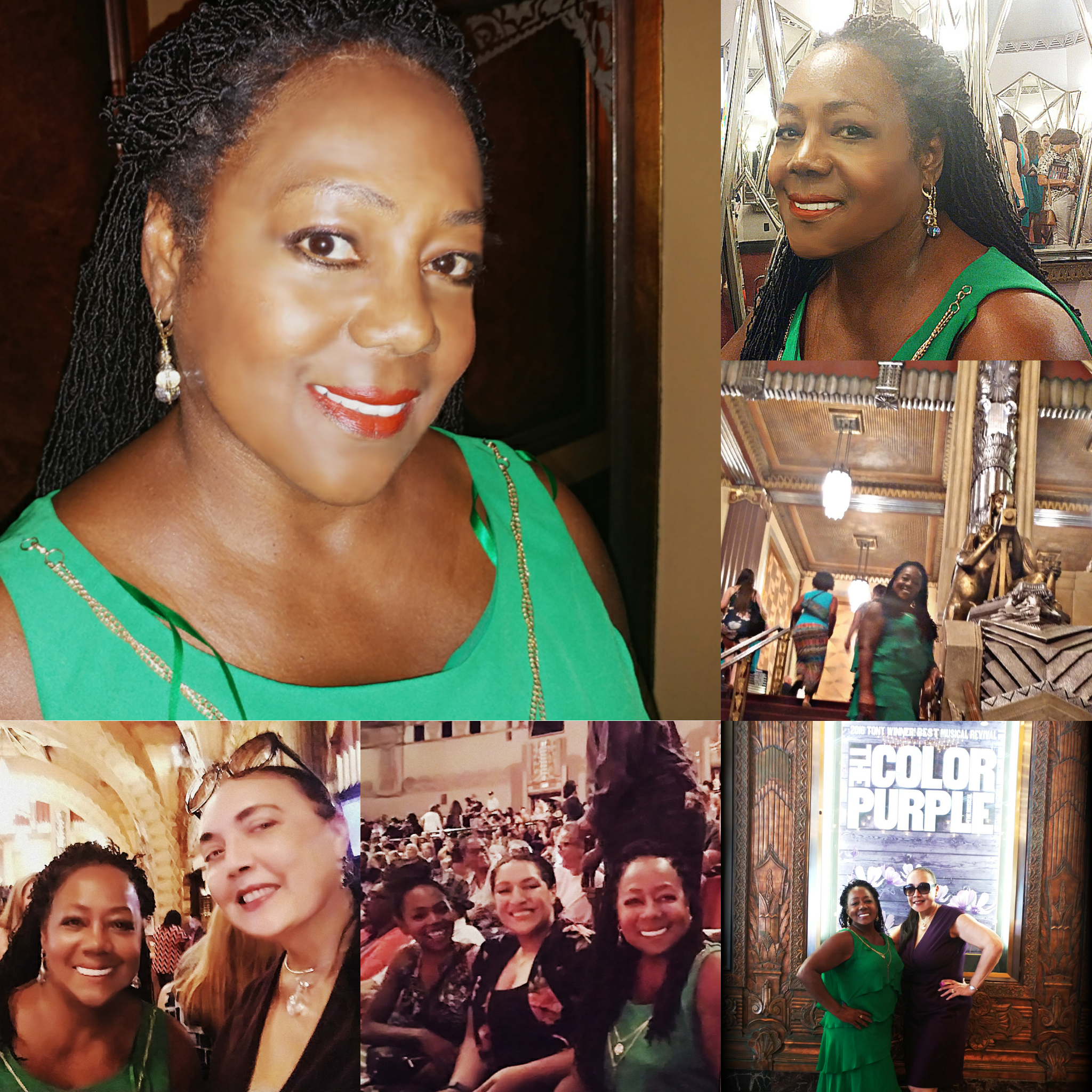 The Color Purple: The Tony & Grammy award winning 2015 revival of The Color Purple came to the Pantages
and I saw it with my bestie actress Bianca Taylor and friends. The cast of this tour were phenomenal!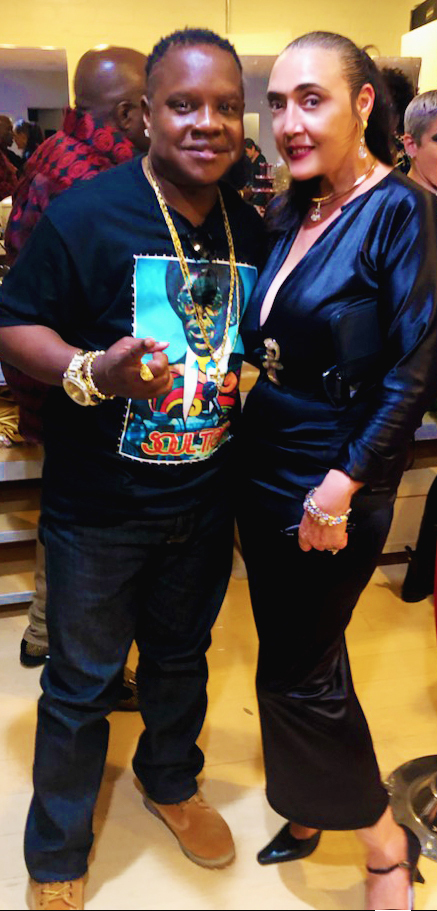 I had the pleasure of meeting one of the best singers in the biz, John "Jon Jon" Harreld of the
chart-topping recording group Troop, at an amazing talent showcase and awards event produced by Brandy Sanders.
Brandy is the founder of NuSkoolSingsOldSkool, an awesome non-profit committed to making a difference in the lives of youth
through the power of music and the arts. A diverse and very talented lineup of young singers, dancers, models and musicians
performed to standing ovations. Outstanding show for a GREAT cause!




Communique host, Attorney Denise Speaks and her guest, former Big East Conference Player of the Year, Charles Smith.



Cosmetics entrepreneur Iva Williams.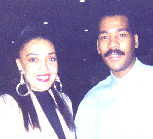 The King Center Chairman Dexter King.



---
---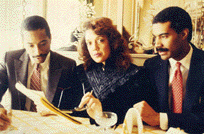 With television production mentors (left), network television director Chuck R. Vinson, and Lester Crystal (right). "I learned most of what I know about producing and directing for television from Chuck Vinson."
Crystal began producing television programming for leased-acces cable in 1990. She studied studio and field production, editing, and directing as part of a Los Angeles Department of Telecommunication
grant program. Chuck Vinson began his career as a stage manager for network television programs including: Detective School, Benson, and The Cosby Show, going on to become a director of the show
("Twinkle, Twinkle Little Star,") co-directed by Carl Lauten. Chuck's other network television directing credits include the sitcoms:Martin, Thea, The Sinbad Show, The Fresh Prince of Bel-Air, Sister, Sister,
Living Single, One World and Sabrina, the Teenage Witch. Chuck also directed a number of stand-up comedy specials for many comedians, including: Sinbad, Steve Harvey, Mark Curry and Jamie Foxx, as well as
numerous episodes from the comedy series Last Comic Standing.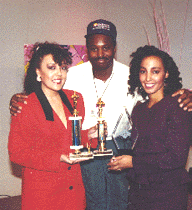 With production mentors director/producer Andre Alporter, and
Candace Jones-Sutton. Candace received a Best Outstanding Cultural Program Emmy award nomination in 1995 for her production A Tribute To Black Music Legends.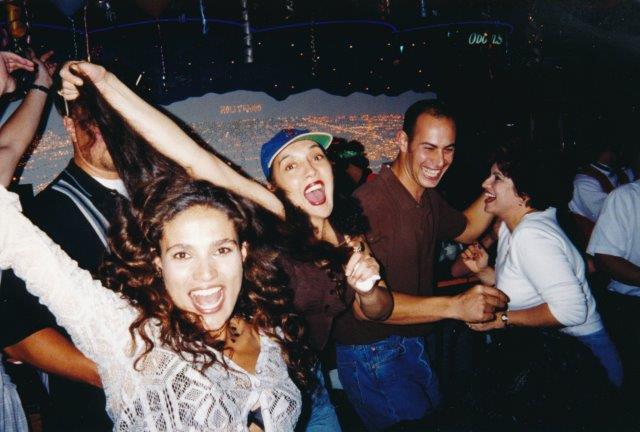 WANDA ACUNA ... fun time celebrating the birthday of bestie,
actess and model Wanda Acuna.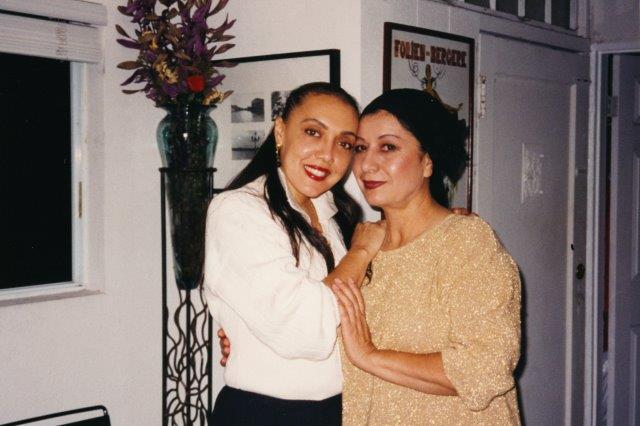 Auntie Elvie.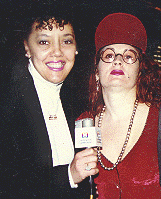 With Lady T! Ms. Teena Marie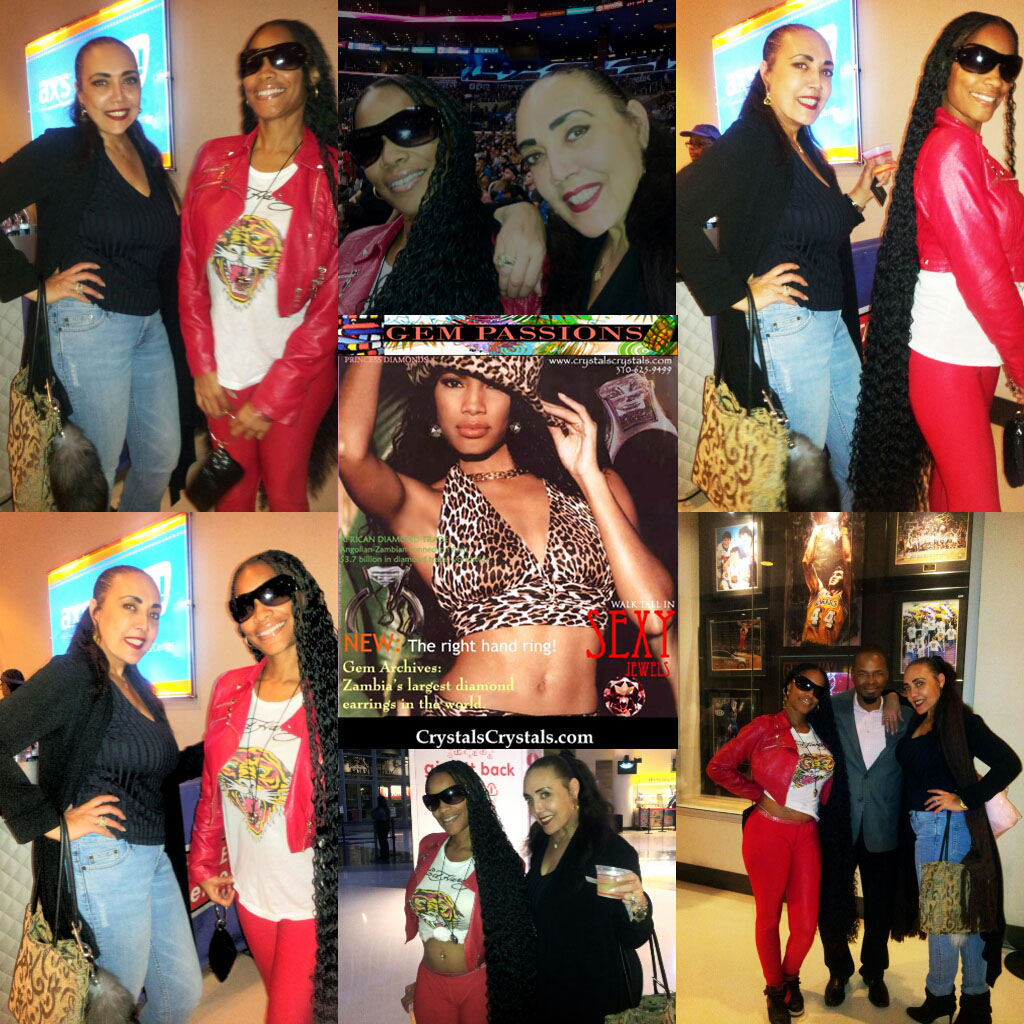 GAME TIME ... caught up with GDII and fashion icon and beat maker Shauna Chappell at The Staples Center ... Lakers won!







Have you heard Crystal's harmony arrangements singing harmonies with Whitney?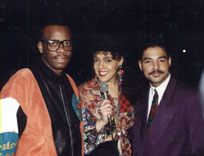 My longtime go-to ASCAP Rep., music publishing and licensing executive Alonzo Robinson, Jr. (right)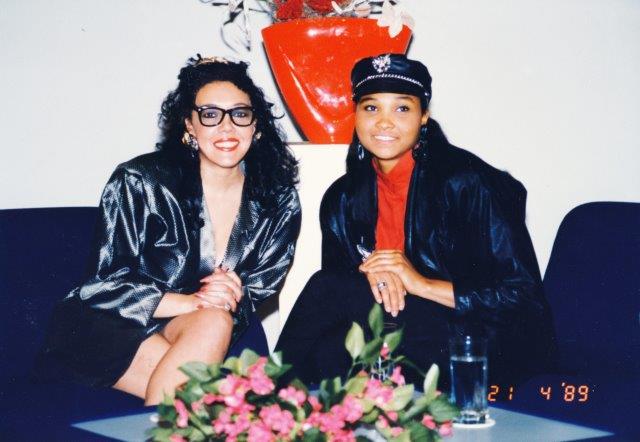 Communique guest Maryum Ali, daughter of Muhammad Ali, a guest on Communique.




CATCHING UP: Chatting with Soul Train sister Cheryl Song at a VH-1 Premiere
of the Soul Train Documentary Soul Train: The Hippest Trip in America.




Rap, Rhythm & Reggae co-Producer Apryle Vaughn and recording artist Heavy D.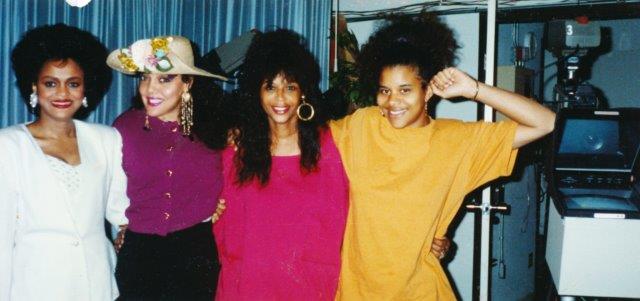 Communique Talk show host Denise Speaks, floor manager Shirley, and production manager Apryle Vaughn.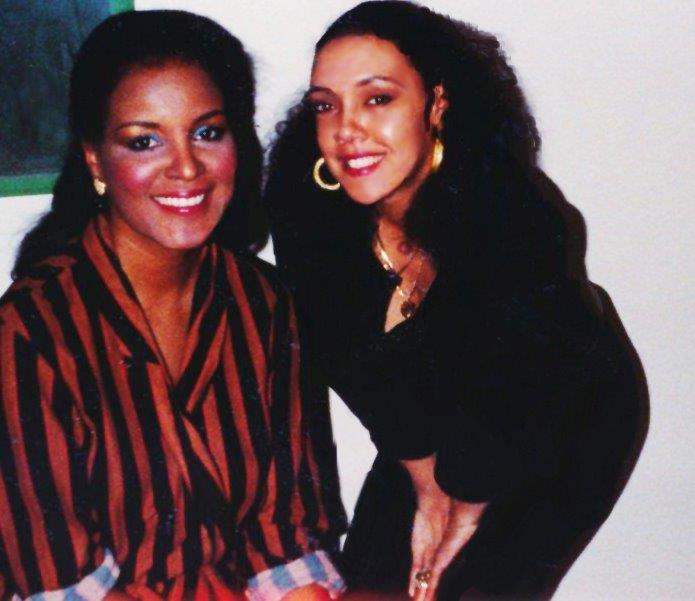 ABC Network Los Angeles Newscaster ABC News Anchor Angela Black.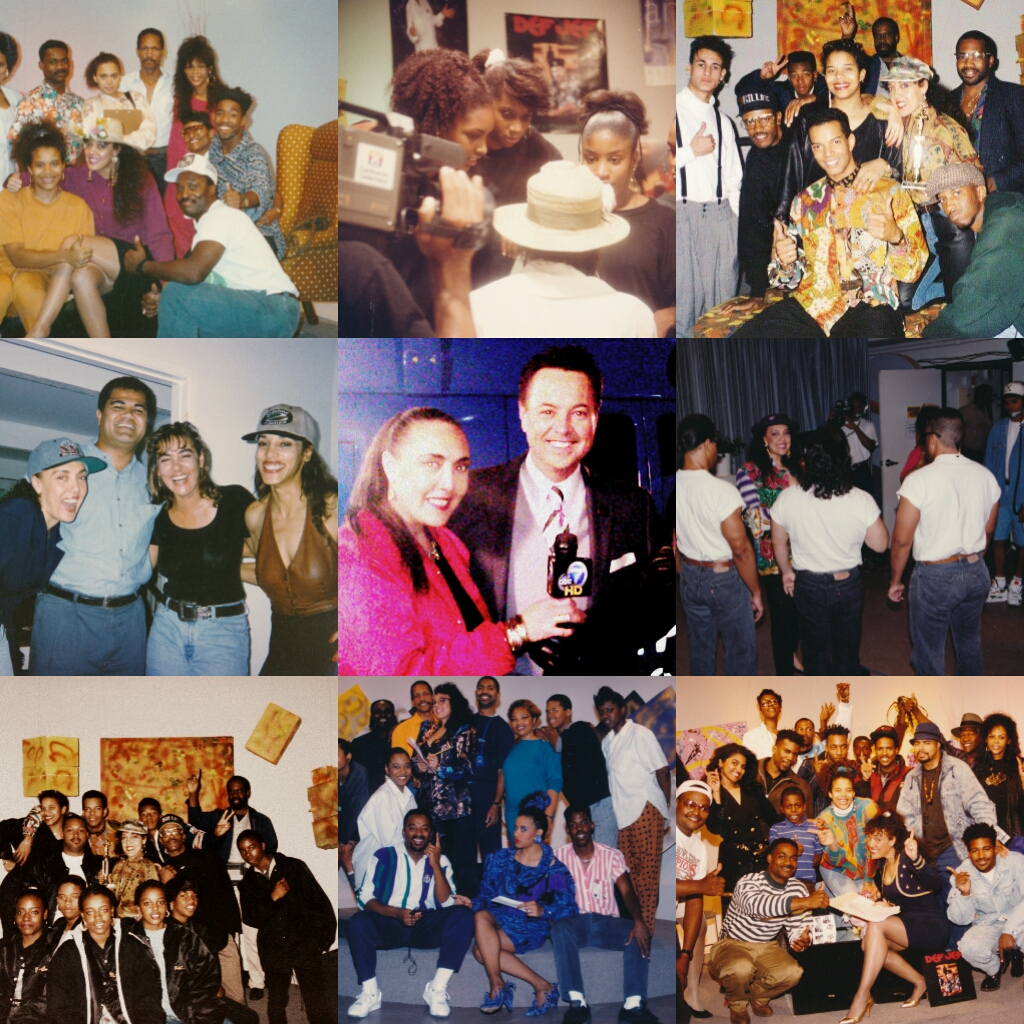 GOOD TIMES: Rap, Rhythm & Reggae Video








Have you heard Crystal's harmony arrangements singing with Michael Jackson?




NFL football Hall of Famer Eric Dickerson and brother Leo Dickerson.




Body Vibes dancer Justina Jupiter at the Soul Train Awards.
Justina was also a featured dancer on ColorSoundandSoul.



---

Celebrating a genius in music making, dance, and performance, Michael Jackson. Enjoy this original remix edit I made to MJ's recording "Beautiful Girl"
featuring video footage directed by cinematographer Herb Ritts for the "In The Closet" video featuring Michael with supermodel Naomi Campbell.

You're looking at the first African American female movie and television agent in Hollywood, and inductee into both
the Black Filmmakers Hall of Fame, and Who's Who of American Women, Lil Cumber,
and Los Angeles restauranteur Stephen Perry, owner of Stevie's Creole Cafe.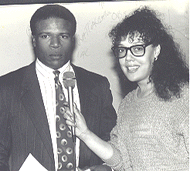 USC's Third Heisman Trophy winner Charles White. A two-year unanimous All-American,
White set (or equaled) 22 NCAA, Pac-10, USC and Rose Bowl records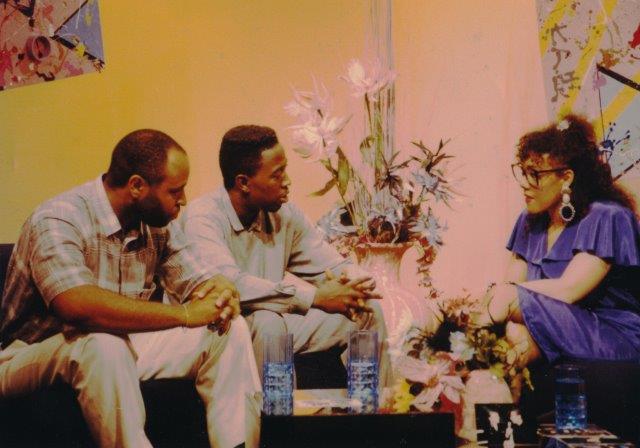 L.A. event producers Artris Leftage and partner Larry M, guests on Communique Talk Show.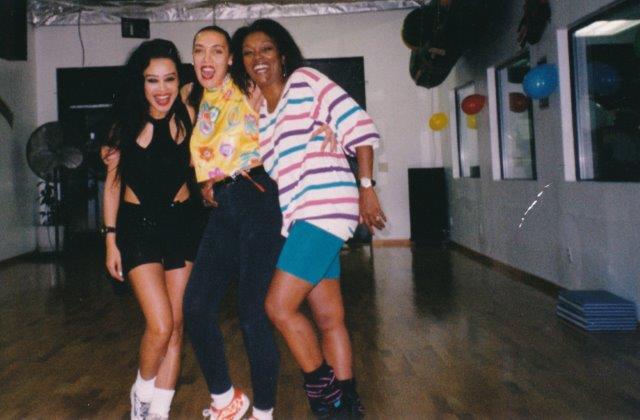 With the beautiful Los Angeles public relations executive Eugenia Wright
and event photographer Agnes Ferguson.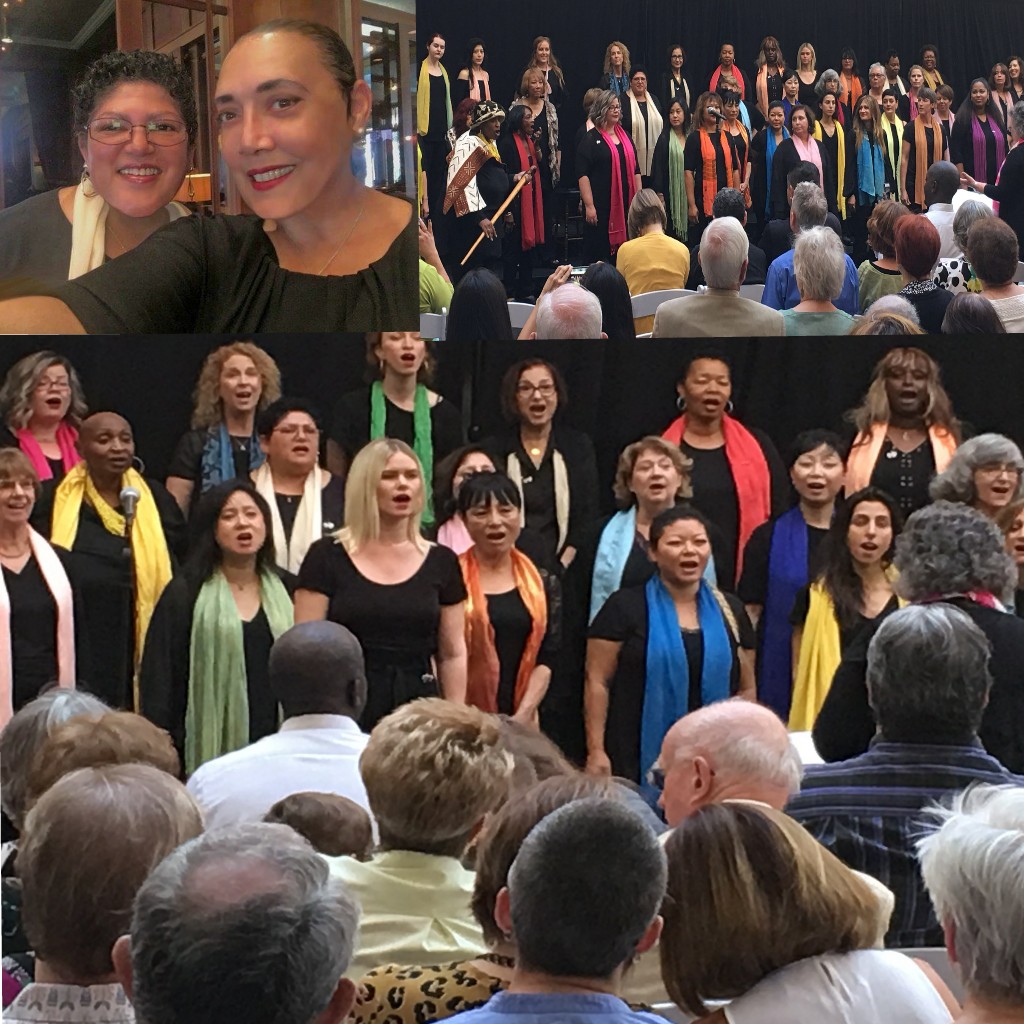 LOVELY VOICES ...enjoyed seeing my sister in music Rhea Weng perform with The Athenas Choir
at the Los Angeles Athletic Club.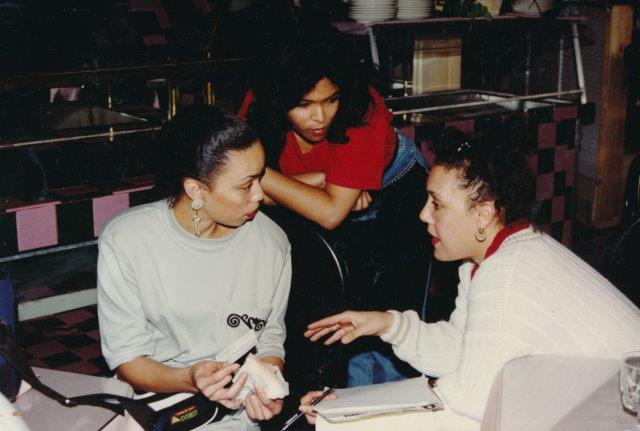 Mapping out the next production move with assistant producers.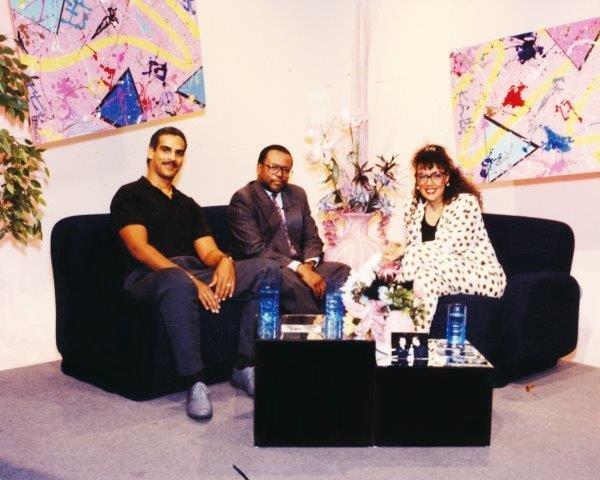 Communique guests EUR Web founder Lee Bailey and news producer Mike Mosby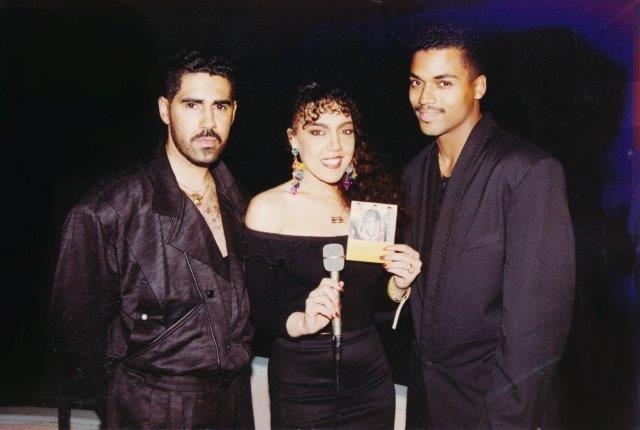 MUSIC PROMOTION: Taping music promotion interviews at Los Angeles social mecca Paradise 24 in the 90s.



---




Tapping into different sounds, skills, genres, and the sharing of ideas live and on the fly is what music collaboration is all about.
The blending of talents is how hit records are made. Music collaborations have historically been magical endeavors, and music
streaming services like Soundcloud are taking music collaboration to new heights. Check out a few mixes from my collaborations with
Germany-based songwriter and producer Sebastian Wahle of So Do We Create Productions.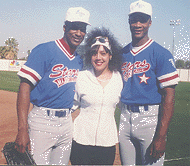 Sports and Entertainment program guests Eric Davis and Darryl Strawberry.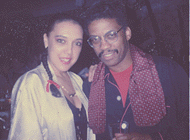 A GOOD PARTY BRINGS OUT THE CHEDDA ... Hefner's Mid-Summer's Night Affair was star-studded,
kinda cool seeing musical and theatrical icons partying in PJs, but it was a BLAST I was able to chat
with pianist, composer and mega producer Herbie Hancock.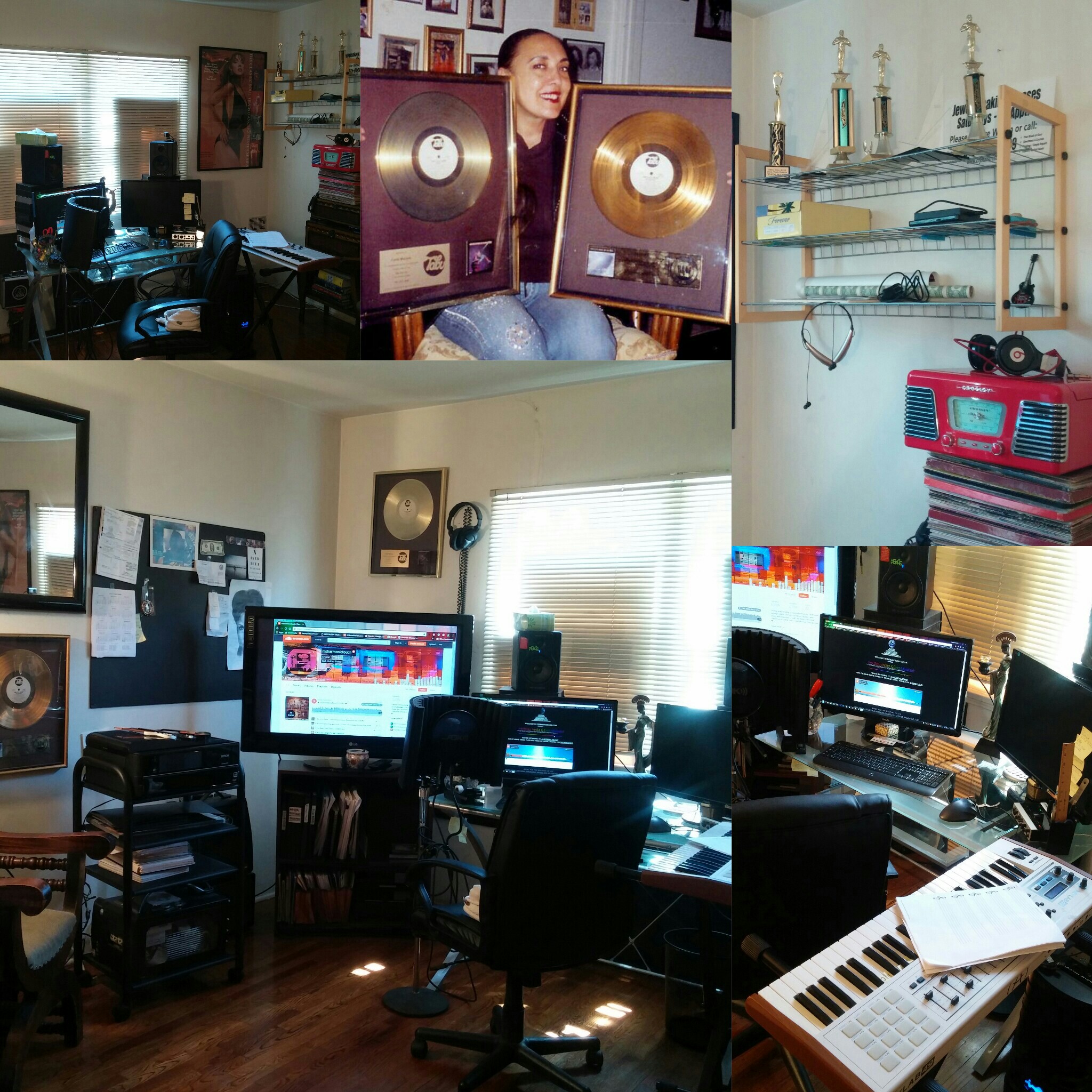 This is where I write, sing and produce my music. Visit harmonictouchmusic.com to
browse my music productions and harmony covers. Hear more on my music profile on Soundcloud. Explore Soundcloud ...
discover the largest community of artists, bands, podcasters, and creators of world-class music and audio on the Planet.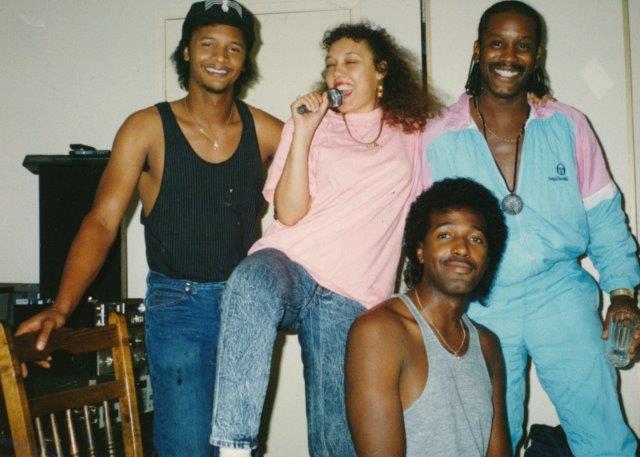 Cuttin' up with members of The RAMA Band at rehearsal in Japan.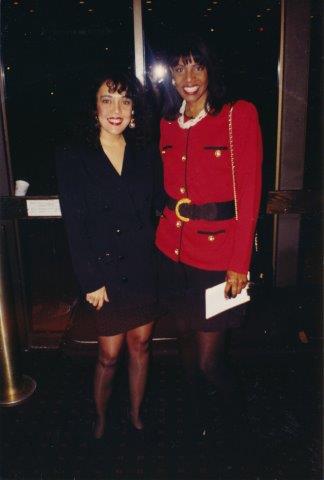 Model, media and entertainment producer Paula Bond.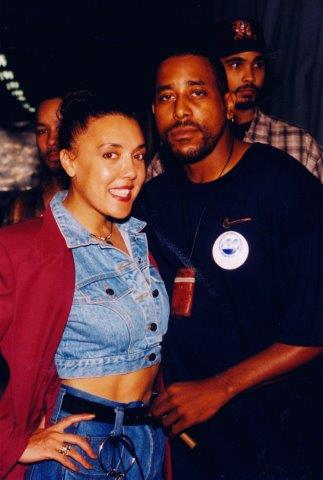 Producer and artist Tony Smith aka Tone Loc ... remember Funky Cold Medina ... and Wild Thang!




CEO and lead designer at LSO Designs, Linda Stokes visited Communique to talk about her journey to success
as a fashion designer to so many A-list celebrities in Los Angeles. Her fashions are BEAUTIFUL and of the best quality.



---



I had to hit up a Dr. Dre track ... my cover entitled "Say Wha?" written to Dre's hit The Message.
---

Pro football legend, sports analyst writer and actor Jim Brown
sat with me for an interview on Communique to discuss his book Out of Bounds,
published in 1989 by Canadian Books. Brown, who in his heyday finished 5th in Heisman Trophy
voting is widely considered to be "of the greatest professional athletes in the history of the U.S."




Communique guest Jim Brown.




With Communique guests Marla Gibbs and
KJLH Radio on-air personality Aundrae Russell.




My dear bestie of 30+ years Bianca Taylor, a gifted and creatie thinker, writer and actress.
Bianca starred on General Hospital for 9 years, before settling down to raise a family with her husband
actor Meshach Taylor. Bianca is the mind behind Bianca's Botanicals, her line of 100%
cruelty-free, natural skin products. She also was one of the first all-natural, fragrance-free
line of products for braids, locks and twists.







Have you heard Crystal's harmony arrangements singing with Luther?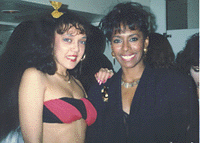 Actress, producer and model Sheila Frazier.
Who can forget this Diva's performance in SuperFly!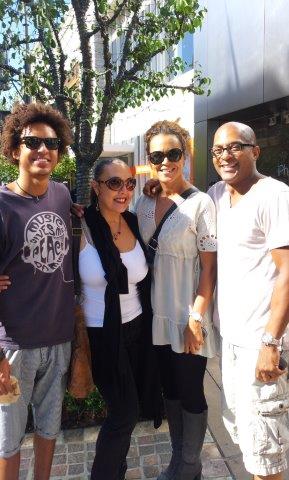 I caught up with 2017 Woman of Achievement Award recipient
Jacqueline Norvell - founder of brownbaglady.org and her family shopping at The Grove LA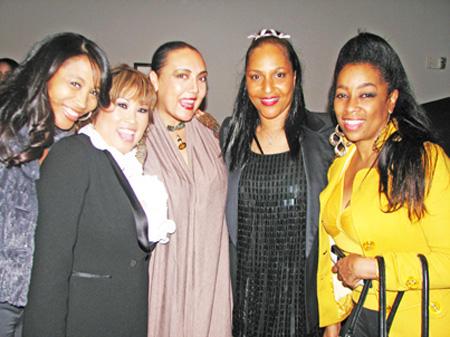 Soul Train dancers Lisa Mapps, Cheryl Song, Nieci Payne
and Juliette Hagerman on the red carpet at the VH-1 Tribute to Soul Train.





Comedian Sinbad and Los Angeles music producer Ralph Hawkins, Jr.


---

Soul Train dancer Aretha Jackson with her son Jimmie Swain. a former inside linebacker for the Oregon Ducks.
Jimmie is now a Footwear Product Test Analyst for Nike. Aretha danced professionally throughout
Europe in the 80s, appearing on Soul Train intermittently as a featured dancer.

Aretha andI are featured dancing in this Tribute to Michael Jackson ... Gone Too Soon.




I was part of the Canadian Club Modeling Troupe, a notably popular show with a following in the late 80s and 90s.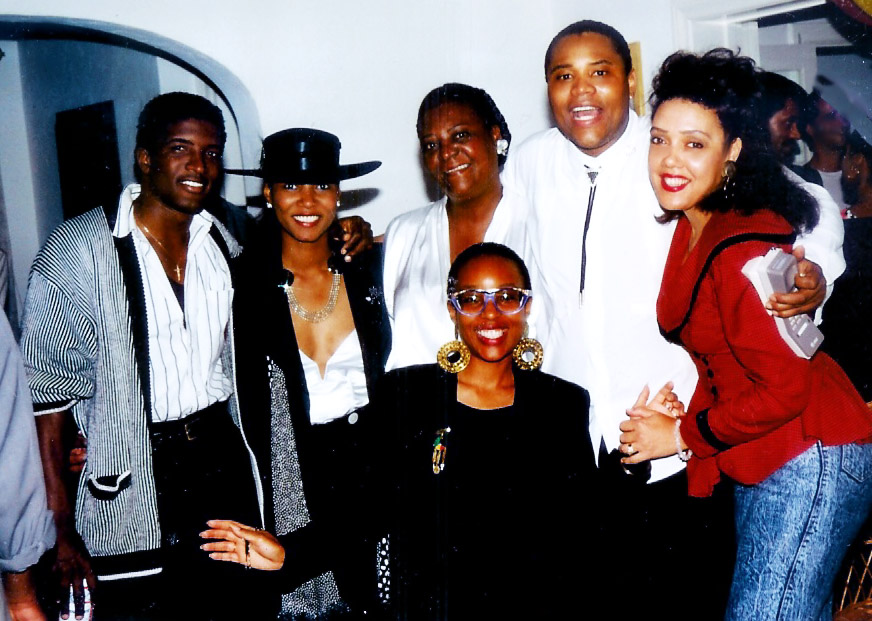 Celebrating with friends at the birthday party of of songwriter, "keys master" and producer Ralph Hawkins, Jr.
- Ralph co-produced and arranged Redlight with Eddie Murphy and Snoop.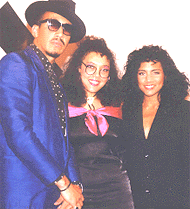 Louie Carr and Christina Sanchez



Producer Bobby Lyle,business manager Ian Davis,
and Auggie Johnson, producer and member of the popular group Side Effect.



All of us are wearing Toney Briggz Soul Train Fashions! Soul Train Dancers
Crystal McCarey, Juliette Hagerman, Claudja, and Michelle Stevenson.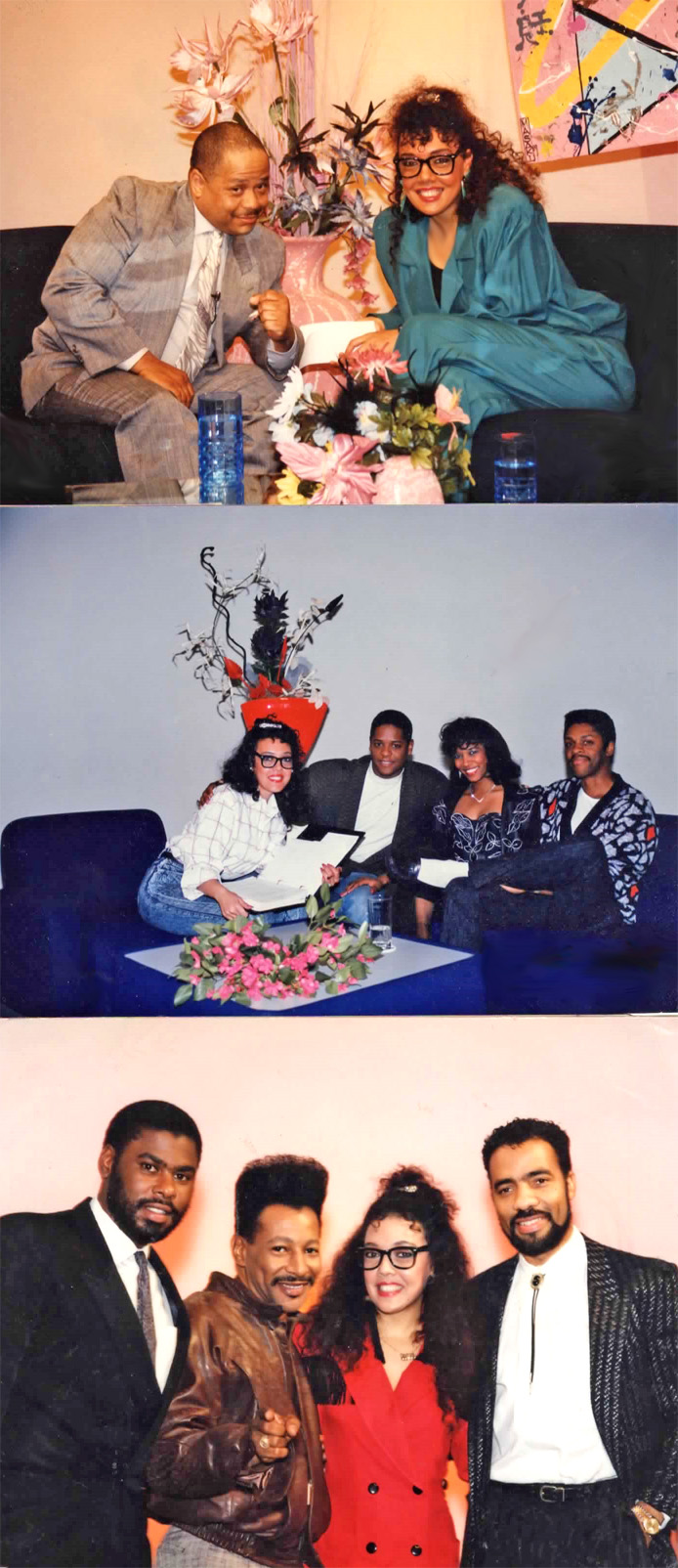 (1) Communique program guests restauranteur Stephen Perry of Stevie's on the Strip,
(2) Diana Hicks with Communique guests Blair Underwood and Lawrence Hilton-Jacobs
(3) music executive Ian Davis with Side Effect producer Auggie Johnson
The lead female singer in Side Effect was singer Miki Howard.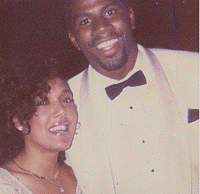 Magic Johnson ... legendary Los Angeles Laker, and
business entrepreneur at a Soul Train awards after party in the 80s.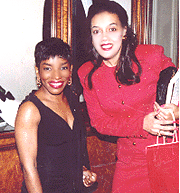 Stephanie Mills

With Primetime Emmy Award Nominee for Outstanding Supporting Actor
in a Comedy Series, Meshach Taylor.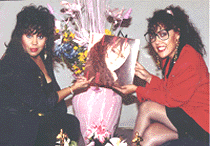 Pop, jazz, adult contemporary and R&B recording artist Ms. Vesta Williams
visited Communique, and we got to hear her four octave vocal range LIVE ... what a voice!
We spoke about a lot of topics, including the golden rule of singing live ..."Know thy mic."
"Singing is a fine artistry where tone and blend contribute to the sweet spot,
the unique sound one's voice alone can own," and a BIG part of that is the microphone.
Engineers and producers typically make the mic decision, but not with Vesta Williams.
She said she walked into many a session with her own mic, to keep from having to
sing a song ten times while an engineer keeps adjusting settings. She said she learned
early on the importance of "knowing thy mic." Spoken like a true PRO.




Music promoter Douggie D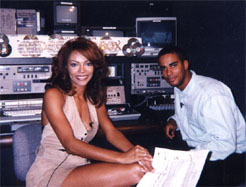 Video Starbox host Elan Carter with actor and
model Michael Bacon. Elan is a former Playboy Playmate of the Year and an American Beauty model.
Michael Bacon was a series regular in the cast of the TV show VR Troopers.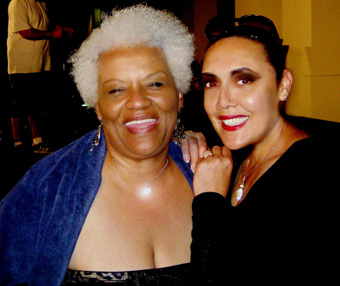 Legendary, renowned jazz DIVA Supreme Barbara Morrison.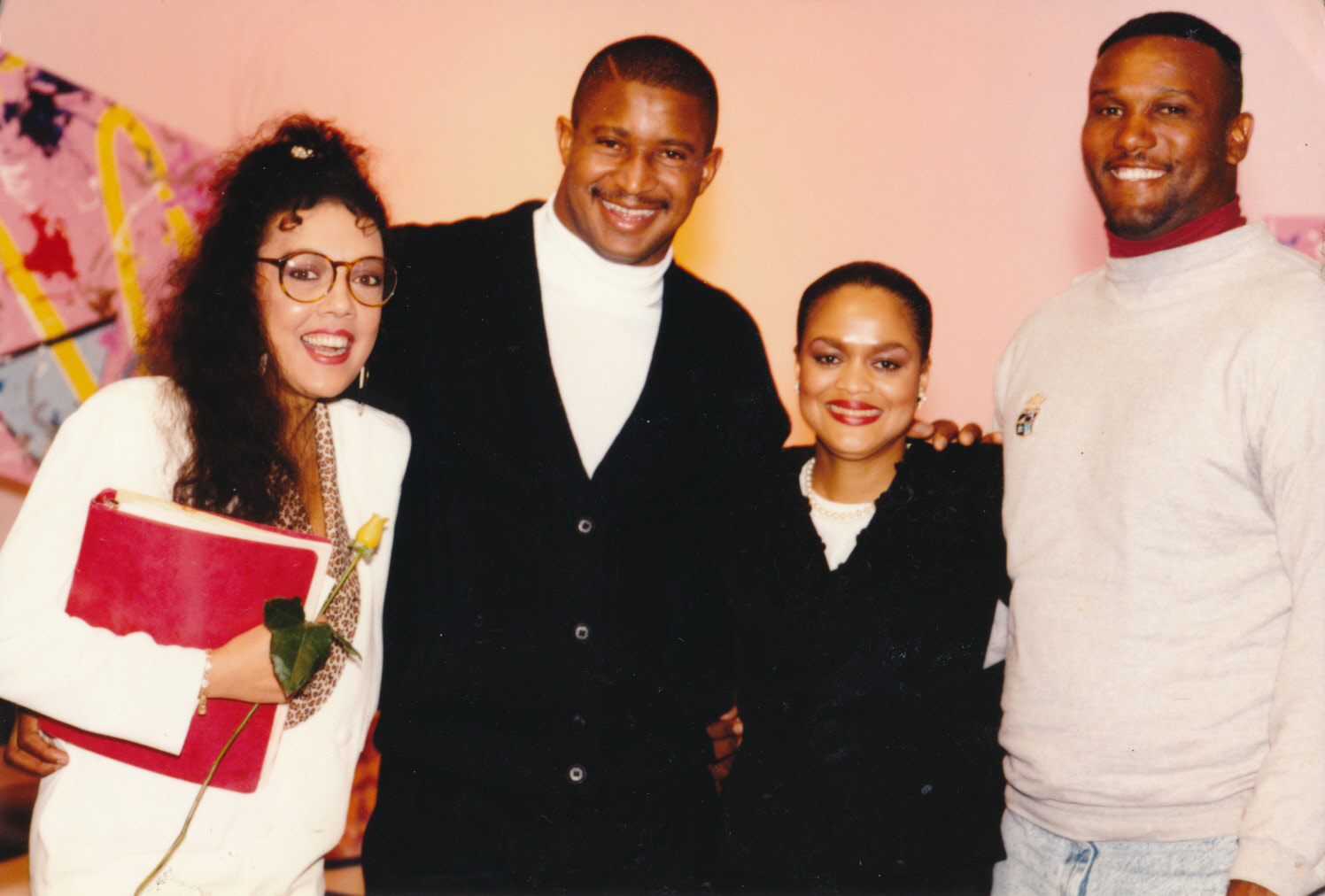 L.A. Raiders team members joined host Denise Speaks as guests on Communique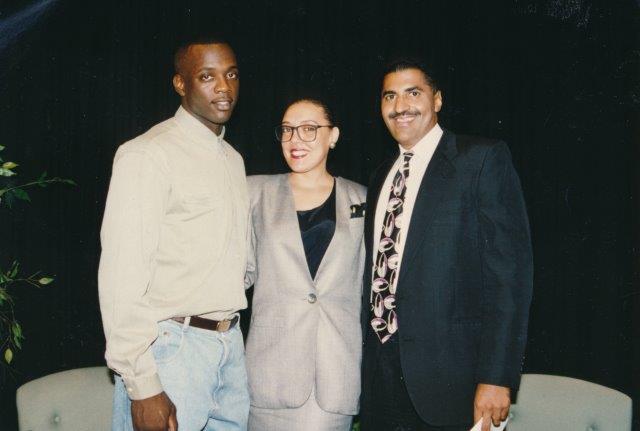 Spread The Word is a weekly gospel radio show produced and hosted on KJLH Raidio by Aundrae Russell.
Andre, (right) was a panel moderator and co-producer of Community Issues Symposium, a program developed to calm
the South Central community following the violence sparked by the Rodney King tragedy.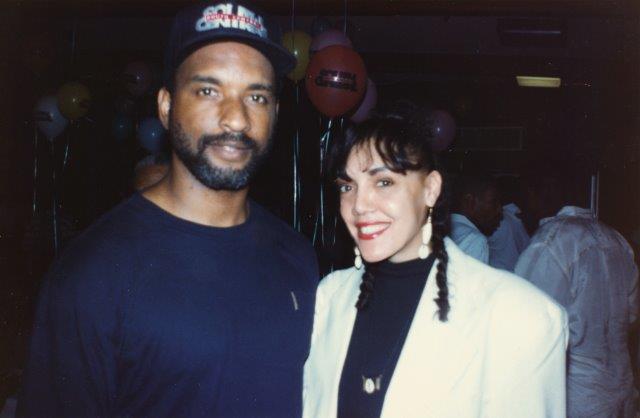 Network television writer, producer and director Ralph Farquhar.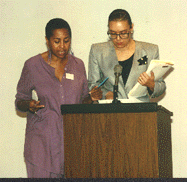 Actress and philanthropist Marla Gibbs reviewing notes before she spoke at Community Issues Symposium.
I produced this community outreach program to bring community leaders together to address the violence that
followed of the Rodney King police brutality tragedy.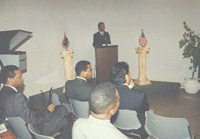 Operation Hope Chairman John Bryant speaking on Community Issues Symposium.



---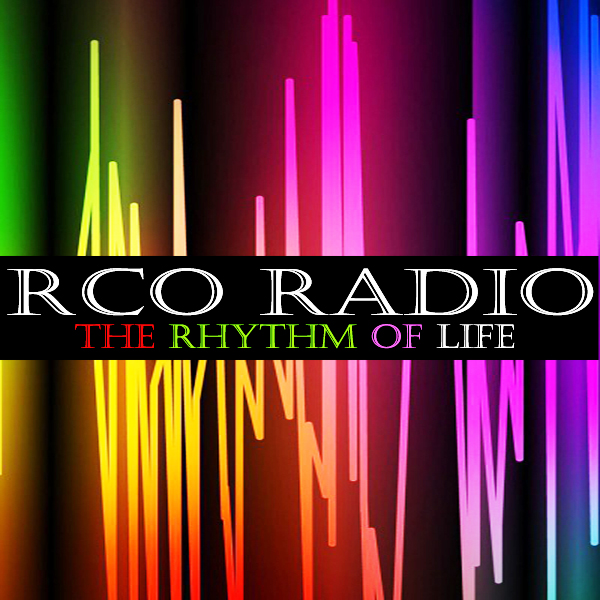 Would you like to be a guest on RCO Radio ... Email Crystal


---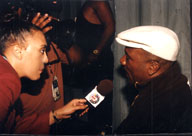 Youth activist and gang intervention activist and lecturer Mike Concepcion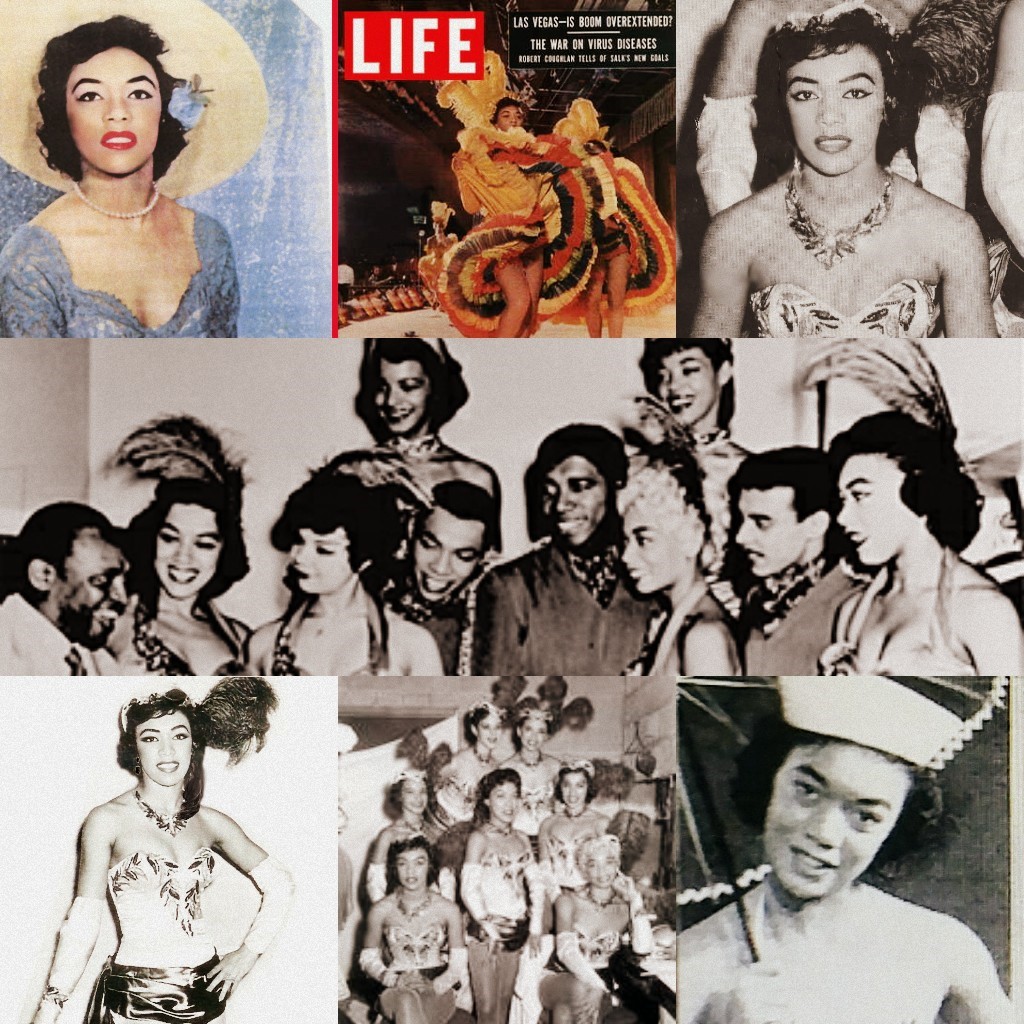 My gorgeous Mom inspired me to want to dance ... watching her and her beautiful friends rehearsing left an indellible
impression on me at a young age so no surprise I wanted to be just like her ... what are the chances fate would allow me to land
on Soul Train - televised nationally by the time I got there - and she would be able to tune in and watch me dance every week for over a decade.

---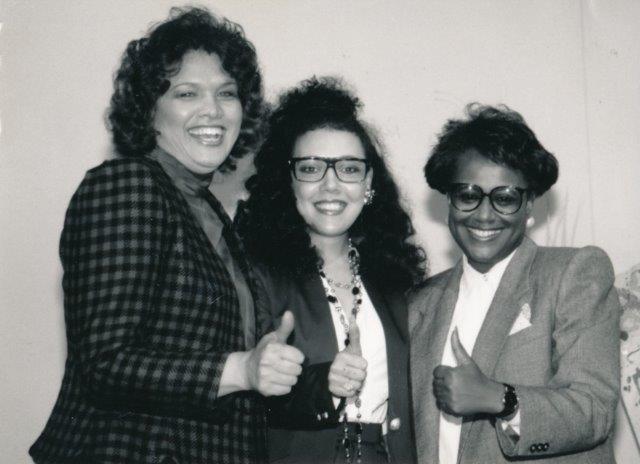 PUBLIC RELATIONS: Professional PR executives Pat Tobin,
and Modena Moore were guests on Communique Talk Show.




Interviewing Eric Dickerson for Sports & Entertainment Television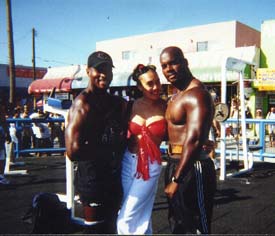 Bodybuilding duo, twins Cleon and Leon, regular trainers at Venice Beach, California.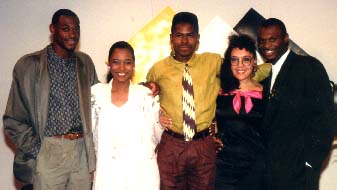 Communique host Diana Sherer with U.S. track and field olympic medalists Kevin Young,
Danny Everett and Steve Lewis









Have you heard Crystal's harmony arrangement cover of this classic golden oldie released in 1963.
Crystal started singing this song when she was 7.




Los Angeles radio personalities Cliff Winston and George Moore.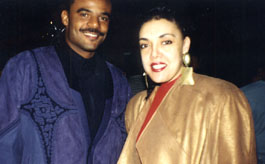 NFL icon Warren Moon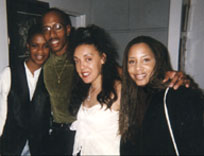 Friends Kevin Sims, Monique La Rocha and actress Regina Brown,
author of Rise! Tao Of The Diva.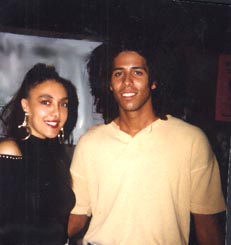 ATL producer Evan Connor.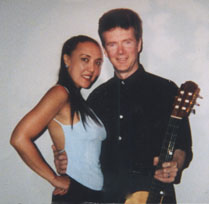 Jazz guitar royalty, Peter White was an in-studio guest on Video Starbox featuring Body Vibes,
and what a fun shoot it was. He got to meet the Body Vibes dancers, and Ana Maria Carrasco danced live while he
played his guitar live to his music. Talk about jazzed! Such an amazing talent. I have followed Peter White's music
25+ years, and he was a most kind and gracious guest. Whenever he's performing in LA we
merrily trek to the destination, whether it be 5 miles - or 50!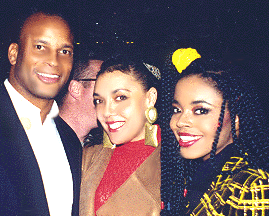 NFL Hall of Famer Ronnie Lott and actress/recording artist Shaunice Wilson.




Former pro football player and network TV sportscast anchor Jim Hill.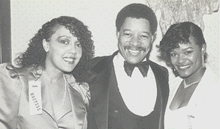 Comedian Reynaldo Rey and model Alicia Shante.




Public Relations and entertainment event producer
Vonnie Hilton-Sweeney.




Aussie rappers Mic and Mac


---





Sultry jazz vocal cover of music composed by Daniel Vojevodovas aka FTUREABLE




Actress/model/singer Freda Payne




Entertainment event producer and promoter Mark Gaspard and model Jaqueline Davis.




Actress Marla Gibbs was among many guests, including Los Angeles
DJ Aundrae Russell, who spoke at Community Issues Symposium.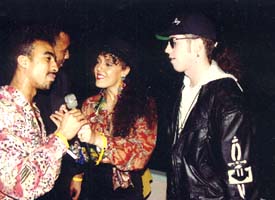 Recording group Domino Theory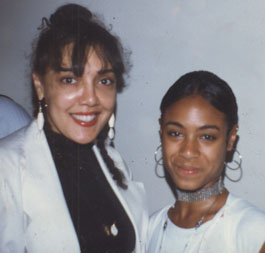 I met Jada Pinkett long before she was Pinkett-Smith, and she's still as down to earth today
a as she was before her ascendance to being a successful actress, producer, and screenwriter.
Jada is the host of Red Table Talk.



---
Visit CrystalsCrystals.com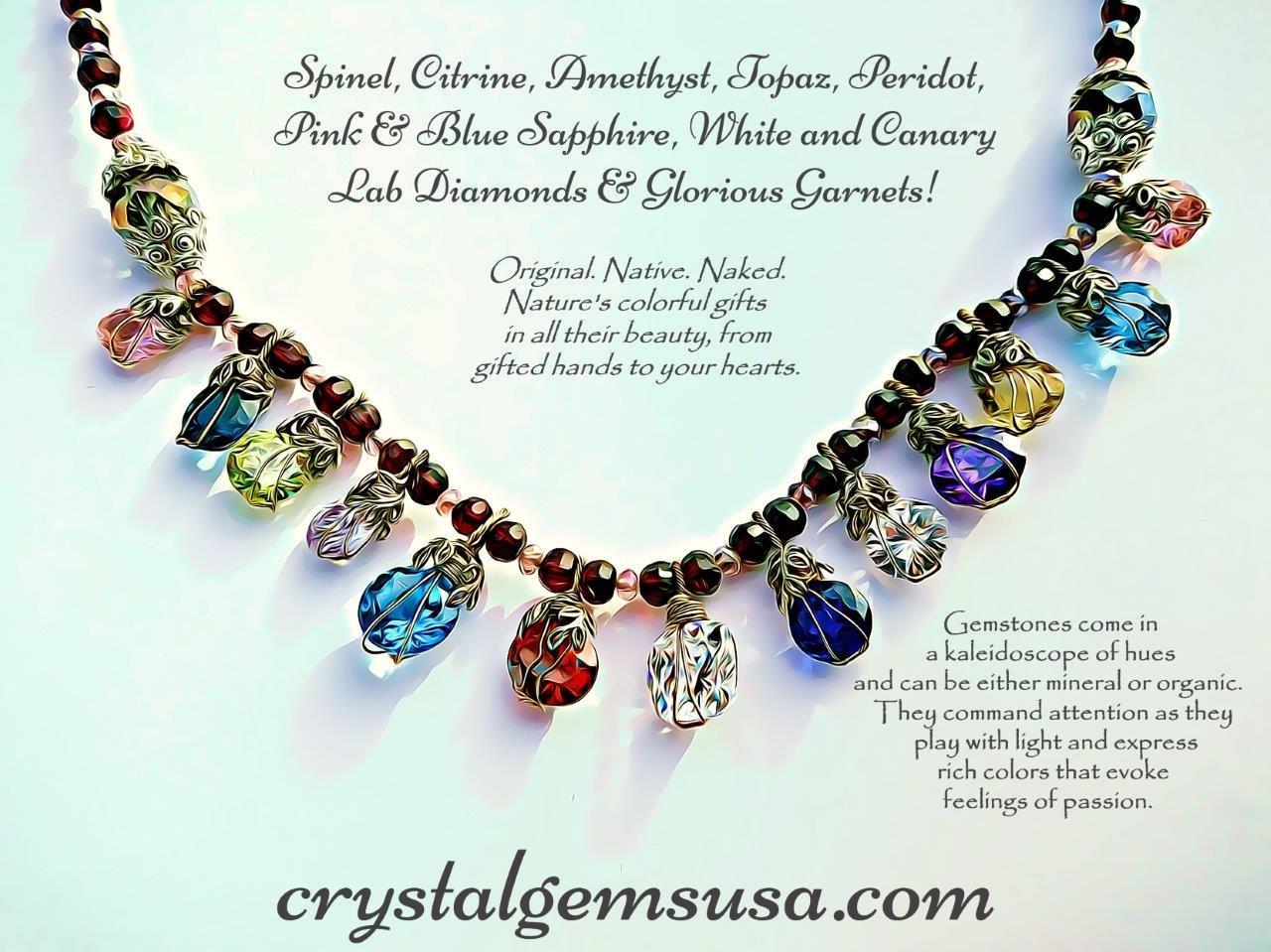 ---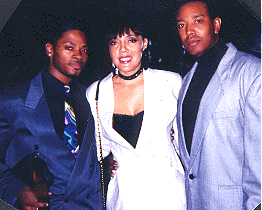 Producer/Songwriter Darren Sullivan
aka DLaVance, and O'Bryan.




My beautiful baby sister Renea Zanzi and her bestie Carolyn Johnson.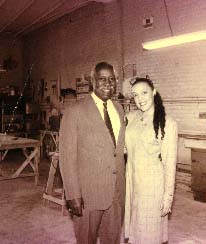 Hon. Nate Holden.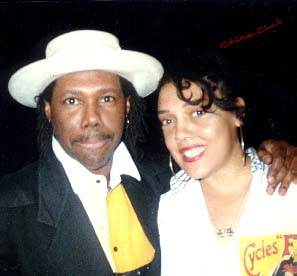 Chic producer Nile Rodgers.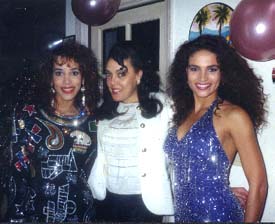 CA real estate agent Veronica Davis-Penna and actress/model Wanda Acuna.


---
---

Interviewing Actor Richard Lawson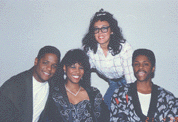 Author, sportswriter and producer Diana Sherer, with Communique program guests
Blair Underwood and writer/actor Lawrence Hilton-Jacobs.




Professional boxer and sports lecturer May May Ali,
daughter of World Champion Boxer Muhammad Ali, and singer-songwriter Miki Howard.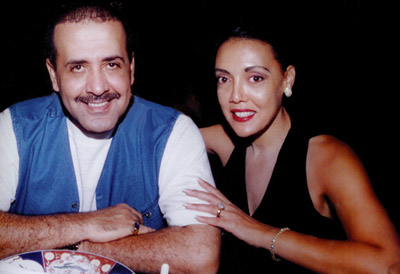 Bandar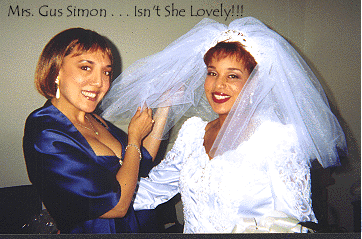 My dear, wonderful cousin Joy.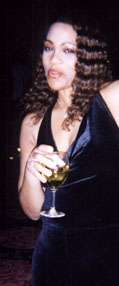 My dear, wonderful cousin Nigeria.





Guitarist Pat Metheny, performing at the North Sea Jazz Festival (2003),
with the Metropole Orchestra conducted by Jim McNeely.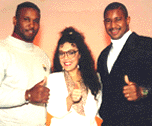 L.A. Raiders ... guests on Communique Talk Show.

---


Soul Train Media ... Created and Edited by Crystal McCarey
---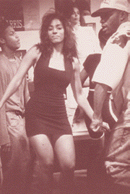 Rap, Rhythm & Reggae Video




Radio pioneer Jerry Boulding and former KGFJ Radio afternoon anchor
and Urban Network executive Carol Carper, guests on Communique Talk Show.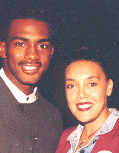 Producer Bill Bellamy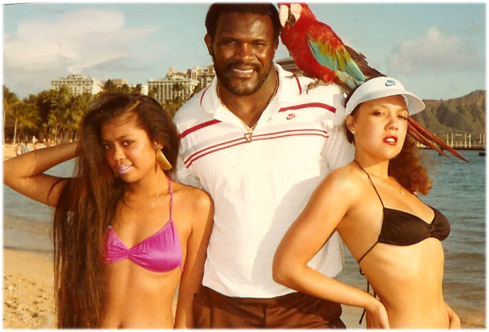 PRO BOWLIN'IN HAWAII ... with Soul Train dancer Dina Rivera
and football Hall of Famer Harry Carson at the 1984 Pro Bowl.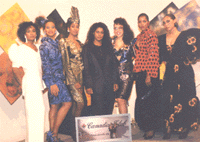 Linda Stokes, CEO and Designer at LSO Designs




Actor/writer/comedians Larry B. Scott, Louis Dix, Jr.,
and Clyde Thompson, guests on Communique Talk Show.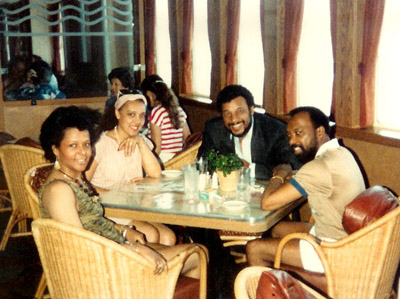 Songwriter/producer/arrangers Gene Dozier and Leon Huff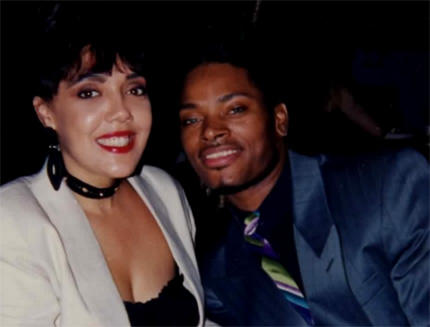 Producer, songwriter Darren Sullivan aka DLavance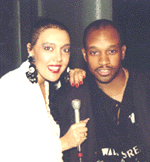 L.A. music and entertainment promoter Felipe Darrell


We Danced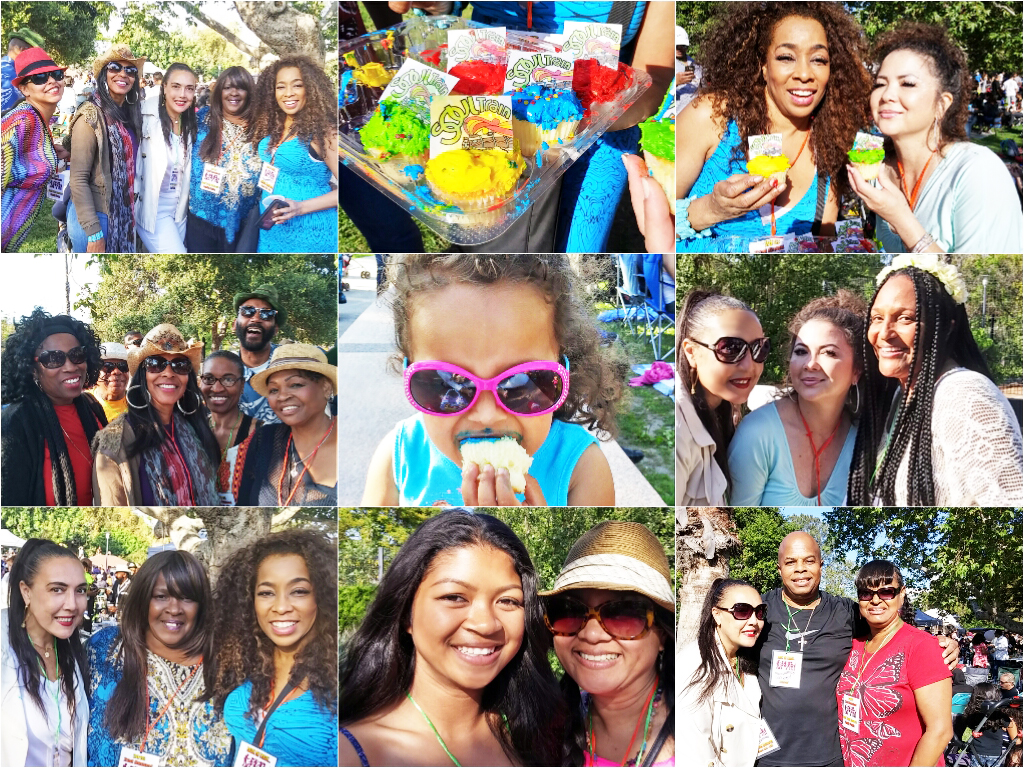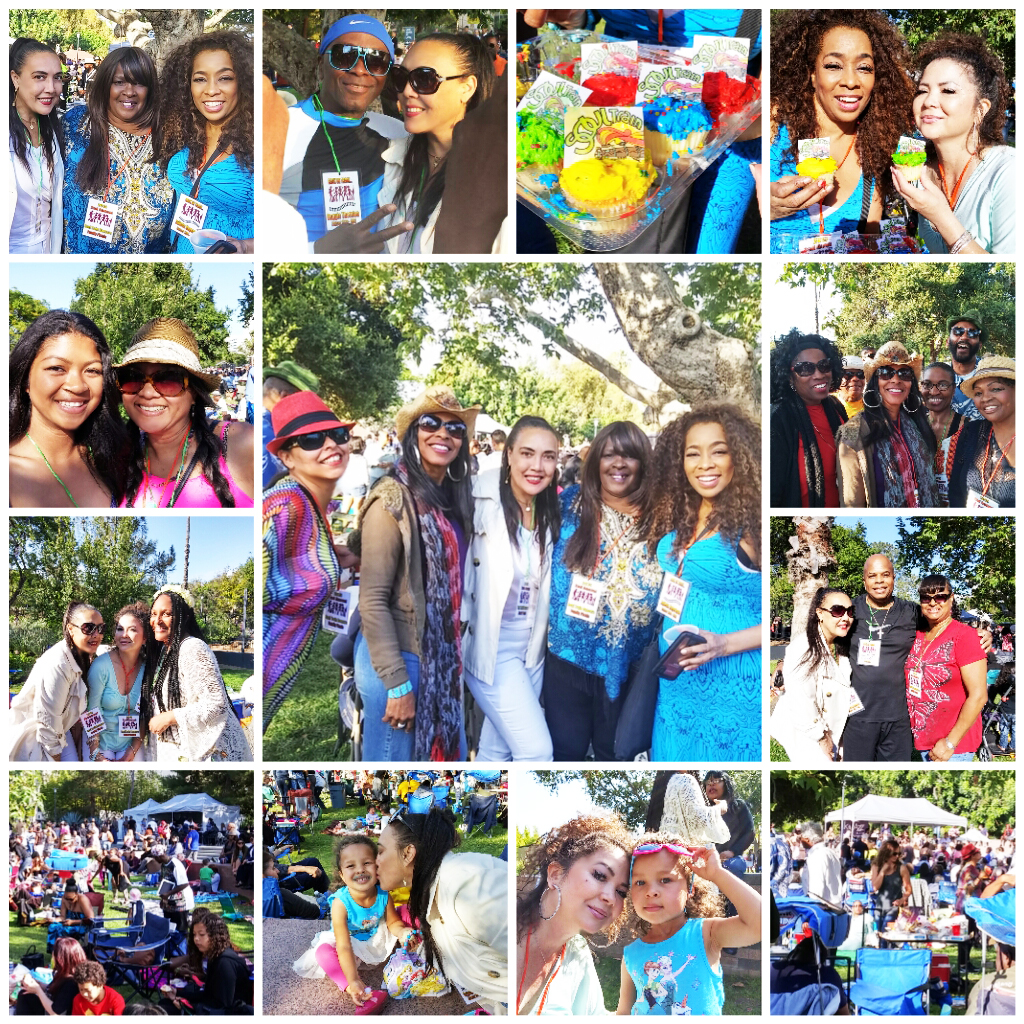 Photo highlights from the Soul Train Friends & Family Picnic

Since 2014 Soul Train dancers Juliette Hagerman and Nellie Gonzales have produced an annual picnic to bring us together and keep us dancing.


Ricky Bell, a founding member of New Edition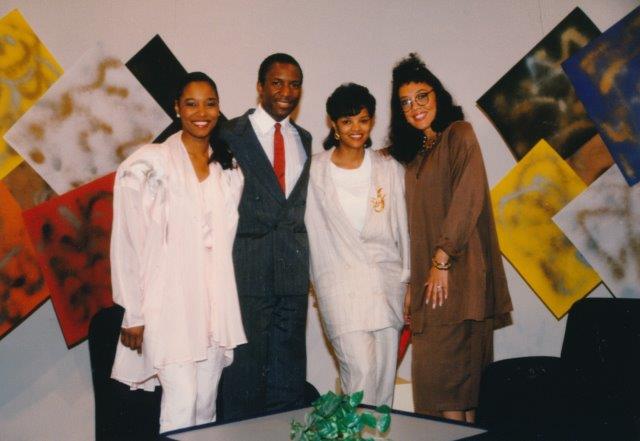 Communique host Diana Sherer with guests Michael & Erin Stinnis.
Stinnis' father William Stinnis founded the Golden Bird Chicken franchise.
Michael was also the first African American to start at quarterback for the University of Hawaii.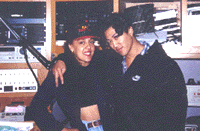 With 92.3 The Beat DJ and on-air personality Theo Mizuhara.
Theo was the creative mind behind the highly successful No Color Lines
music promotion campaign in the mid-90s.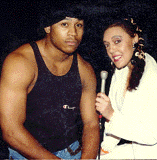 Interviewing producer and rapper James T. Smith aka L.L. Cool J.




Interviewing music executive producer Louil Silas, Jr.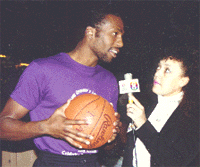 Interviewing actor Leon Robinson.




---
Visit CrystalsCrystals.com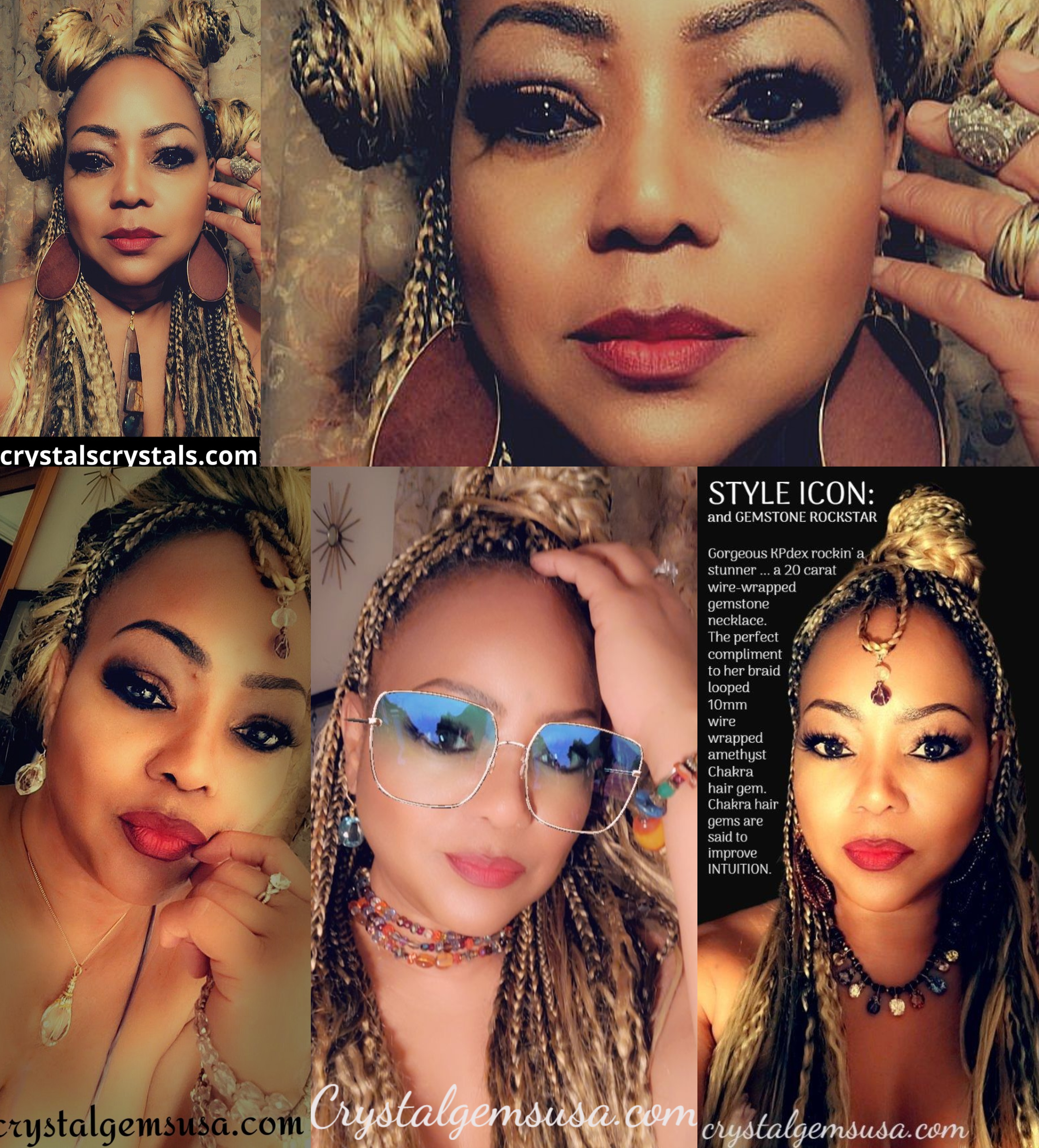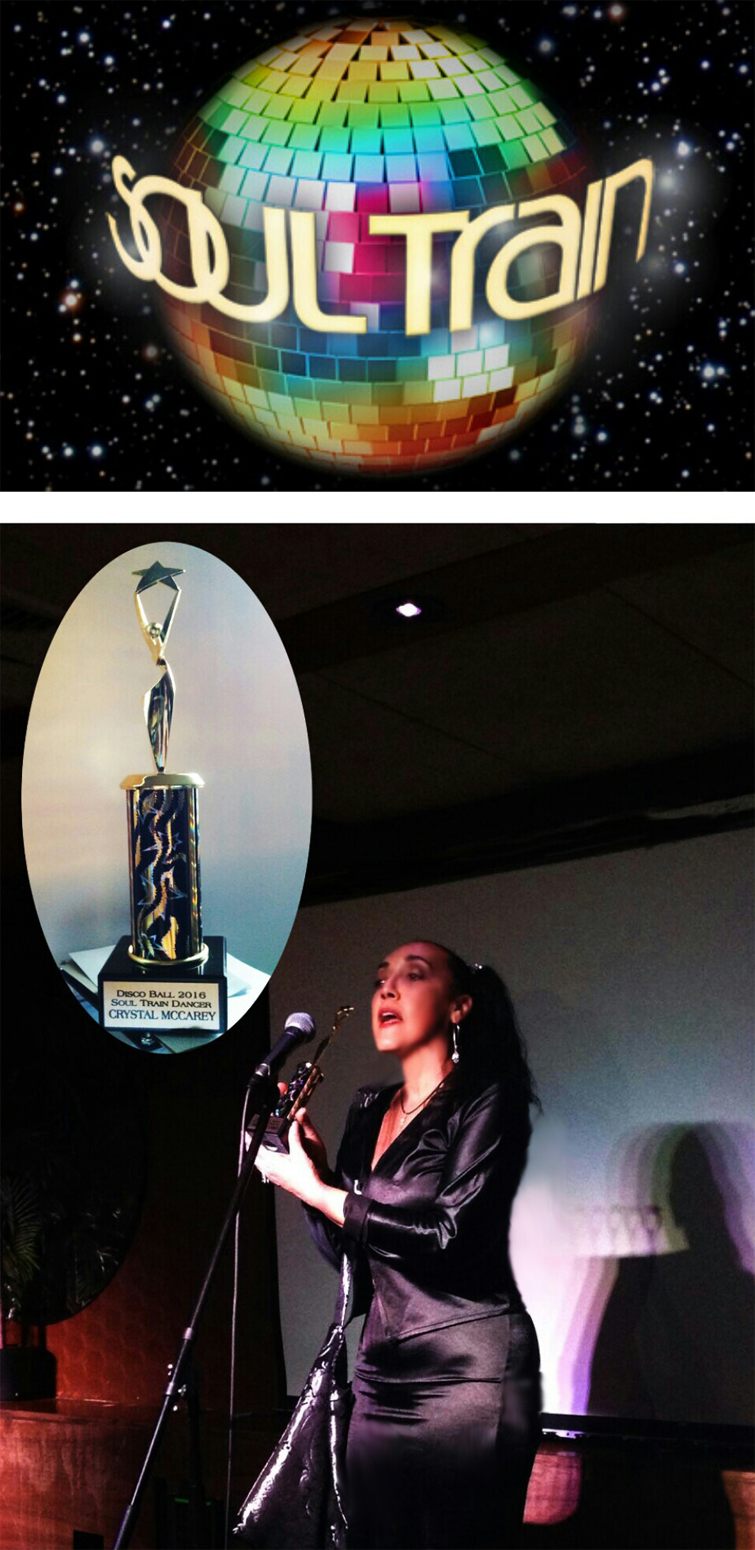 Crystal McCarey Soul Train Poster
Sharing a prayer for love, unity, hope and strength with the Blue Dot.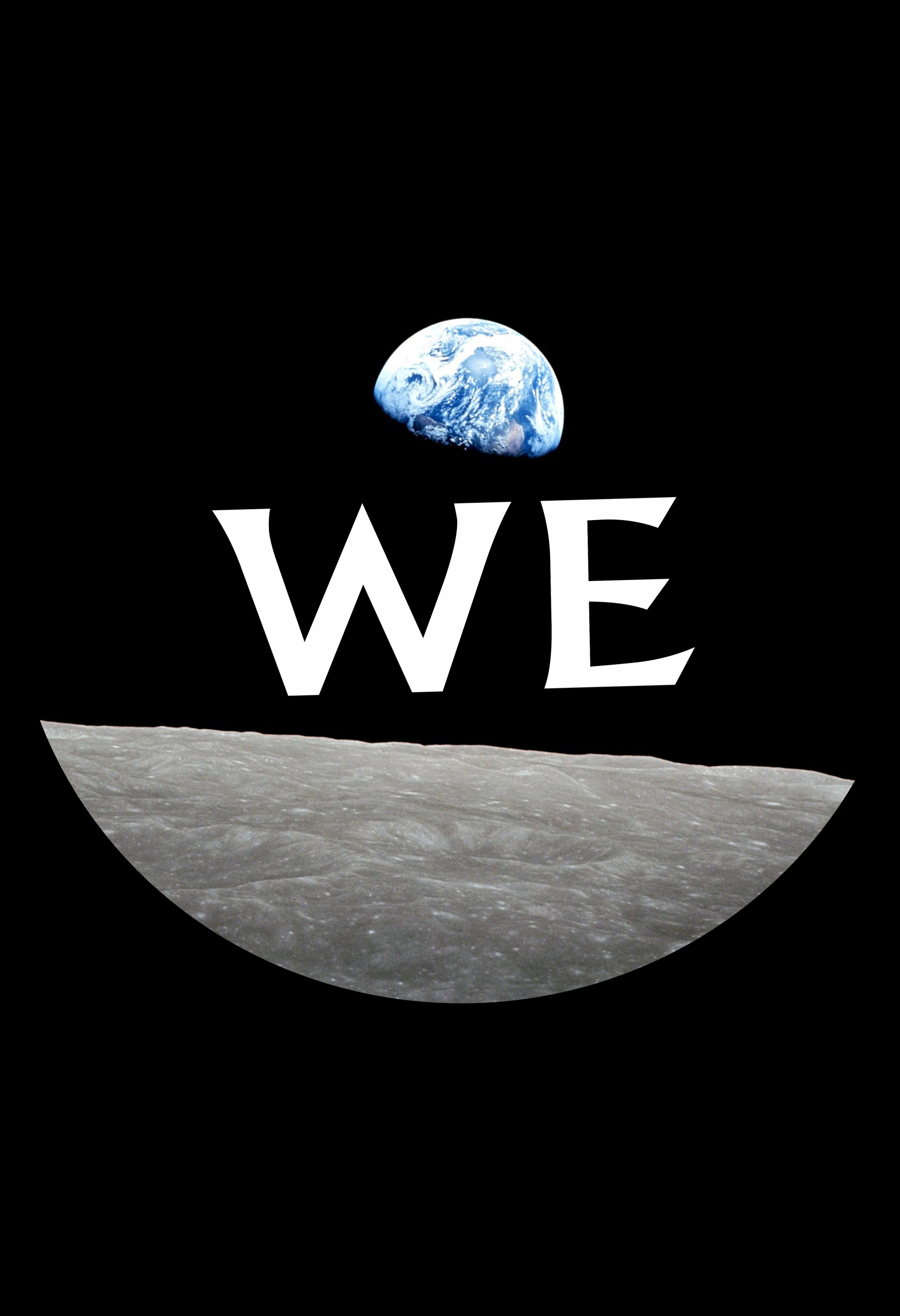 Visit PiNwE ... on Pinterest





I wrote this song to process the untimely transition of my cousin Frank Alexander.
Frank was a Marine, a Sheriff, and Tupac Shakur's
personal friend and bodyguard.



---
Thanks for visiting ... stay connected.