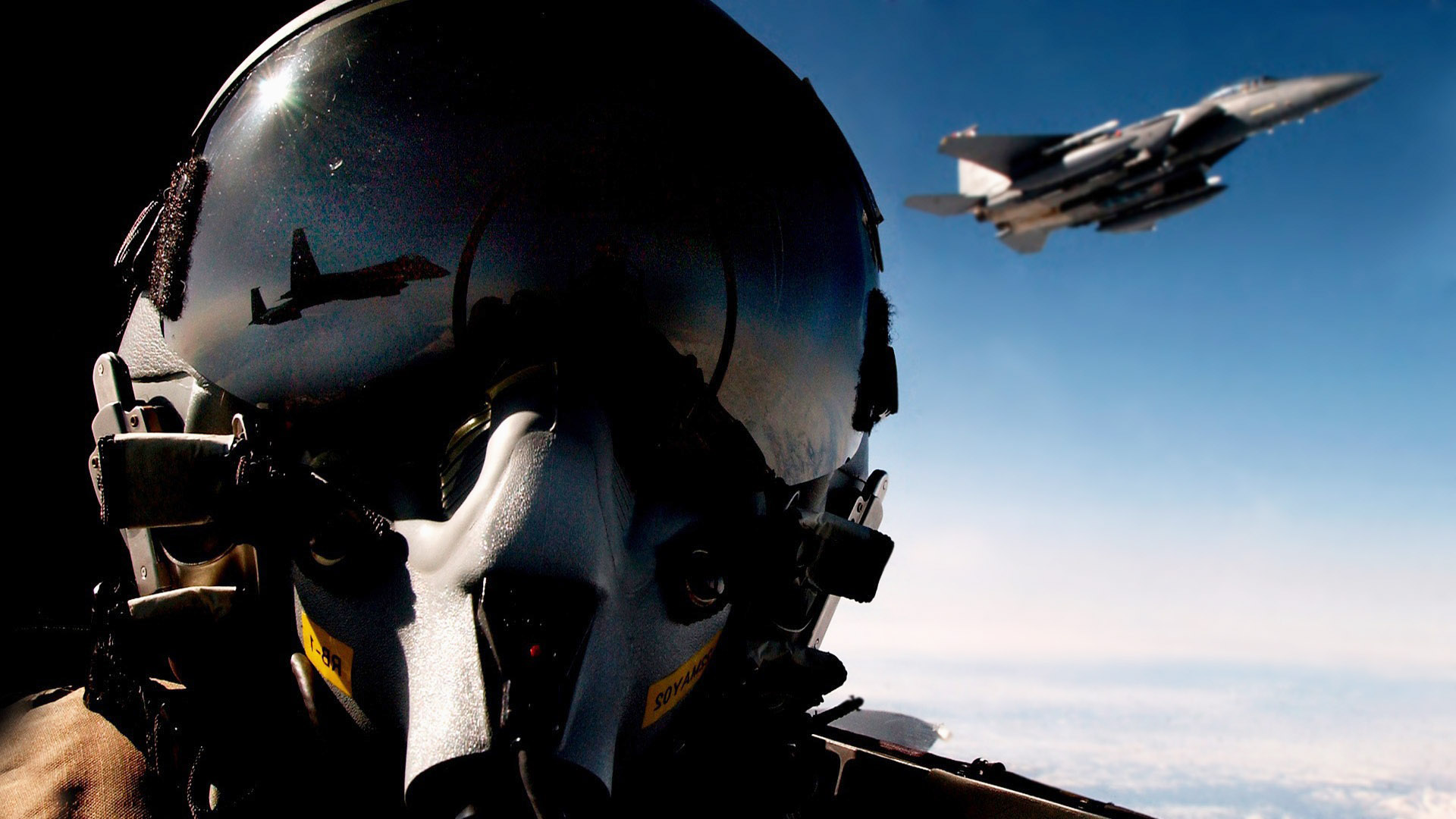 Thank a Soldier

U.S. Air Force&nbsp&nbsp&nbsp&nbsp&nbsp U.S. Marines&nbsp&nbsp&nbsp&nbsp&nbsp U.S. Navy&nbsp&nbsp&nbsp&nbsp&nbsp U.S. Army




RCO Radio
Soundcloud
Soundlandia
CrystalsCystals.com
Rhythm Channel One
harmonictouchmusic.com

=Media Reports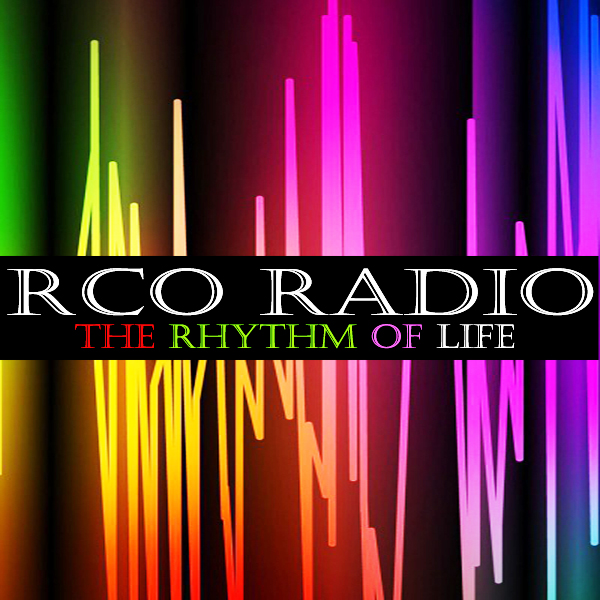 Feeds and Links


U.S. Voter Registration


RSS Feeds


SPLC&nbsp&nbsp&nbsp&nbsp&nbsp PBS&nbsp&nbsp&nbsp&nbsp&nbsp Mother Jones&nbsp&nbsp&nbsp&nbsp&nbsp IPS&nbsp&nbsp&nbsp&nbsp&nbsp ANSWER Coalition&nbsp&nbsp&nbsp&nbsp&nbsp Global Peace&nbsp&nbsp&nbsp&nbsp&nbsp TruthMatters&nbsp&nbsp&nbsp&nbsp&nbsp TED&nbsp&nbsp&nbsp&nbsp&nbsp NYT&nbsp&nbsp&nbsp&nbsp&nbsp Poynter &nbsp&nbsp&nbsp&nbsp&nbsp UPI&nbsp&nbsp&nbsp&nbsp&nbsp PR Newswire&nbsp&nbsp&nbsp&nbsp&nbsp CBC&nbsp&nbsp&nbsp&nbsp&nbsp AFP&nbsp&nbsp&nbsp&nbsp&nbsp Business Insider&nbsp&nbsp&nbsp&nbsp&nbsp TruthOut

Move On&nbsp&nbsp&nbsp&nbsp&nbsp BBC&nbsp&nbsp&nbsp&nbsp&nbsp NPR&nbsp&nbsp&nbsp&nbsp&nbsp EcoWatch&nbsp&nbsp&nbsp&nbsp&nbsp Indymedia&nbsp&nbsp&nbsp&nbsp&nbsp Aljazeera&nbsp&nbsp&nbsp&nbsp&nbsp IHAD Foundation&nbsp&nbsp&nbsp&nbsp&nbsp WikiLeaks&nbsp&nbsp&nbsp&nbsp&nbsp Worldbank &nbsp&nbsp&nbsp&nbsp&nbsp IFLA&nbsp&nbsp&nbsp&nbsp&nbsp Women's Global Empowerment Fund&nbsp&nbsp&nbsp&nbsp&nbsp EWG&nbsp&nbsp&nbsp&nbsp&nbsp TRN&nbsp&nbsp&nbsp&nbsp&nbsp NHK Japan&nbsp&nbsp&nbsp&nbsp&nbsp BuzzFeed&nbsp&nbsp&nbsp&nbsp&nbsp WN&nbsp&nbsp&nbsp&nbsp&nbsp

brownbaglady&nbsp&nbsp&nbsp&nbsp&nbsp GCTF&nbsp&nbsp&nbsp&nbsp&nbsp ICTT&nbsp&nbsp&nbsp&nbsp&nbsp Fee.org&nbsp&nbsp&nbsp&nbsp&nbsp UNDP&nbsp&nbsp&nbsp&nbsp&nbsp NTT&nbsp&nbsp&nbsp&nbsp&nbsp The DREAM Program&nbsp&nbsp&nbsp&nbsp&nbsp Kinfolk&nbsp&nbsp&nbsp&nbsp&nbsp OSCE&nbsp&nbsp&nbsp&nbsp&nbsp IndieWire&nbsp&nbsp&nbsp&nbsp&nbsp Helping Hands International&nbsp&nbsp&nbsp&nbsp&nbsp Love4Humanity.org&nbsp&nbsp&nbsp&nbsp&nbsp Partners for Progress.org&nbsp&nbsp&nbsp&nbsp&nbsp NPR&nbsp&nbsp&nbsp&nbsp&nbsp AlterNet&nbsp&nbsp&nbsp&nbsp&nbsp Sciam

America Healing&nbsp&nbsp&nbsp&nbsp&nbsp Amnesty Int'l.&nbsp&nbsp&nbsp&nbsp&nbsp IDI&nbsp&nbsp&nbsp&nbsp&nbsp Democracy At Work&nbsp&nbsp&nbsp&nbsp&nbsp Democracy Endowment&nbsp&nbsp&nbsp&nbsp&nbsp WorldBlu&nbsp&nbsp&nbsp&nbsp&nbsp Terrampacis&nbsp&nbsp&nbsp&nbsp&nbsp National Endowment for Democracy&nbsp&nbsp&nbsp&nbsp&nbsp Idea&nbsp&nbsp&nbsp&nbsp&nbsp NBR&nbsp&nbsp&nbsp&nbsp&nbsp World Policy&nbsp&nbsp&nbsp&nbsp&nbsp Pushkinhouse&nbsp&nbsp&nbsp&nbsp&nbsp Islands Society&nbsp&nbsp&nbsp&nbsp&nbsp Apple&nbsp&nbsp&nbsp&nbsp&nbsp ADL

Change&nbsp&nbsp&nbsp&nbsp&nbsp Courage&nbsp&nbsp&nbsp&nbsp&nbsp Listen&nbsp&nbsp&nbsp&nbsp&nbsp Agitart&nbsp&nbsp&nbsp&nbsp&nbsp Questia&nbsp&nbsp&nbsp&nbsp&nbsp MSNBC&nbsp&nbsp&nbsp&nbsp&nbsp National Endowment for the Humanities&nbsp&nbsp&nbsp&nbsp&nbsp GlobalVoicesOnline&nbsp&nbsp&nbsp&nbsp&nbsp Education Next&nbsp&nbsp&nbsp&nbsp&nbsp Reuters&nbsp&nbsp&nbsp&nbsp&nbsp CDC&nbsp&nbsp&nbsp&nbsp&nbsp Human Rights Watch&nbsp&nbsp&nbsp&nbsp&nbsp ICANW&nbsp&nbsp&nbsp&nbsp&nbsp Science Daily&nbsp&nbsp&nbsp&nbsp&nbsp NASA&nbsp&nbsp&nbsp&nbsp&nbsp EPA&nbsp&nbsp&nbsp&nbsp&nbsp USHMM&nbsp&nbsp&nbsp&nbsp&nbsp INCITE!

Ucheikpa&nbsp&nbsp&nbsp&nbsp&nbsp Youth Mentoring&nbsp&nbsp&nbsp&nbsp&nbsp Larabida&nbsp&nbsp&nbsp&nbsp&nbsp NK News&nbsp&nbsp&nbsp&nbsp&nbsp The Independent&nbsp&nbsp&nbsp&nbsp&nbsp Advocates for Human Rights&nbsp&nbsp&nbsp&nbsp&nbsp Worldpulse&nbsp&nbsp&nbsp&nbsp&nbsp National Coalition for the Homeless&nbsp&nbsp&nbsp&nbsp&nbsp Nature Generation&nbsp&nbsp&nbsp&nbsp&nbsp ReadAnyBook&nbsp&nbsp&nbsp&nbsp&nbsp TeAchnology&nbsp&nbsp&nbsp&nbsp&nbsp United National Global Compact&nbsp&nbsp&nbsp&nbsp&nbsp ARA&nbsp&nbsp&nbsp&nbsp&nbsp NABWMT

NAFC&nbsp&nbsp&nbsp&nbsp&nbsp ACHP&nbsp&nbsp&nbsp&nbsp&nbsp ASHA&nbsp&nbsp&nbsp&nbsp&nbsp Child Welfare Information Gateway&nbsp&nbsp&nbsp&nbsp&nbsp Doctors Without Borders&nbsp&nbsp&nbsp&nbsp&nbsp Open Culture&nbsp&nbsp&nbsp&nbsp&nbsp Center for Global Development&nbsp&nbsp&nbsp&nbsp&nbsp Cultural Data&nbsp&nbsp&nbsp&nbsp&nbsp World Woman Global Council&nbsp&nbsp&nbsp&nbsp&nbsp United Nations & Climate Change&nbsp&nbsp&nbsp&nbsp&nbsp Smithsonian&nbsp&nbsp&nbsp&nbsp&nbsp IHCC&nbsp&nbsp&nbsp&nbsp&nbsp Wiki&nbsp&nbsp&nbsp&nbsp&nbsp Econlib.org&nbsp&nbsp&nbsp&nbsp&nbsp

Well Child&nbsp&nbsp&nbsp&nbsp&nbsp Statista&nbsp&nbsp&nbsp&nbsp&nbsp Google Earth&nbsp&nbsp&nbsp&nbsp&nbsp CIEE&nbsp&nbsp&nbsp&nbsp&nbsp Percolate&nbsp&nbsp&nbsp&nbsp&nbsp Veterans Support Foundation&nbsp&nbsp&nbsp&nbsp&nbsp America Today&nbsp&nbsp&nbsp&nbsp&nbsp Untruths&nbsp&nbsp&nbsp&nbsp&nbsp Untrustable&nbsp&nbsp&nbsp&nbsp&nbsp Ignorance&nbsp&nbsp&nbsp&nbsp&nbsp Hatred&nbsp&nbsp&nbsp&nbsp&nbsp South Central Scholars&nbsp&nbsp&nbsp&nbsp&nbsp United Nations High Commission for Refugees&nbsp&nbsp&nbsp&nbsp&nbsp Alain De Botton&nbsp&nbsp&nbsp&nbsp&nbsp IIMA&nbsp&nbsp&nbsp&nbsp&nbsp Reliable Prosperity&nbsp&nbsp&nbsp&nbsp&nbsp

AARC&nbsp&nbsp&nbsp&nbsp&nbsp U.S. Dept. of Defense&nbsp&nbsp&nbsp&nbsp&nbsp GlobalPolicy.org&nbsp&nbsp&nbsp&nbsp&nbsp Think Progress&nbsp&nbsp&nbsp&nbsp&nbsp Start&nbsp&nbsp&nbsp&nbsp&nbsp Global Humanitarian Assistance&nbsp&nbsp&nbsp&nbsp&nbsp CDC&nbsp&nbsp&nbsp&nbsp&nbsp PsycNET&nbsp&nbsp&nbsp&nbsp&nbsp IPPNW&nbsp&nbsp&nbsp&nbsp&nbsp Go Organic&nbsp&nbsp&nbsp&nbsp&nbsp BC.org&nbsp&nbsp&nbsp&nbsp&nbsp Greenpeace&nbsp&nbsp&nbsp&nbsp&nbsp CORE&nbsp&nbsp&nbsp&nbsp&nbsp National Interest&nbsp&nbsp&nbsp&nbsp&nbsp Worldrelief.org&nbsp&nbsp&nbsp&nbsp&nbsp WOL&nbsp&nbsp&nbsp&nbsp&nbsp USIP&nbsp&nbsp&nbsp&nbsp&nbsp School of Life&nbsp&nbsp&nbsp&nbsp&nbsp AANDA&nbsp&nbsp&nbsp&nbsp&nbsp Transparency

OPEN&nbsp&nbsp&nbsp&nbsp&nbsp Brookings&nbsp&nbsp&nbsp&nbsp&nbsp Heritage&nbsp&nbsp&nbsp&nbsp&nbsp Belfer&nbsp&nbsp&nbsp&nbsp&nbsp Earth Institute&nbsp&nbsp&nbsp&nbsp&nbsp CFR&nbsp&nbsp&nbsp&nbsp&nbsp CATO&nbsp&nbsp&nbsp&nbsp&nbsp MISES&nbsp&nbsp&nbsp&nbsp&nbsp AEI&nbsp&nbsp&nbsp&nbsp&nbsp RAND&nbsp&nbsp&nbsp&nbsp&nbsp CAP&nbsp&nbsp&nbsp&nbsp&nbsp Guttmacher&nbsp&nbsp&nbsp&nbsp&nbsp CBPP&nbsp&nbsp&nbsp&nbsp&nbsp NBER&nbsp&nbsp&nbsp&nbsp&nbsp EPIC&nbsp&nbsp&nbsp&nbsp&nbsp PIIE&nbsp&nbsp&nbsp&nbsp&nbsp CSIS&nbsp&nbsp&nbsp&nbsp&nbsp Urban Institute&nbsp&nbsp&nbsp&nbsp&nbsp EPI&nbsp&nbsp&nbsp&nbsp&nbsp ASPEN&nbsp&nbsp&nbsp&nbsp&nbsp CIS&nbsp&nbsp&nbsp&nbsp&nbsp PPIC&nbsp&nbsp&nbsp&nbsp&nbsp Freedom House&nbsp&nbsp&nbsp&nbsp&nbsp Independent&nbsp&nbsp&nbsp&nbsp&nbsp Worldatch&nbsp&nbsp&nbsp&nbsp&nbsp Sovereign Investor&nbsp&nbsp&nbsp&nbsp&nbsp Third Way











Tuskegee No Fear Act NPS HRC&nbsp&nbsp&nbsp&nbsp&nbsp Civil Rights Project&nbsp&nbsp&nbsp&nbsp&nbsp NAACP&nbsp&nbsp&nbsp&nbsp&nbsp Race Forward&nbsp&nbsp&nbsp&nbsp&nbsp AAAED&nbsp&nbsp&nbsp&nbsp&nbsp National Urban League&nbsp&nbsp&nbsp&nbsp&nbsp National Congress of American Indians&nbsp&nbsp&nbsp&nbsp&nbsp BRC&nbsp&nbsp&nbsp&nbsp&nbsp NCLR&nbsp&nbsp&nbsp&nbsp&nbsp NCNW&nbsp&nbsp&nbsp&nbsp&nbsp Rainbow PUSH Coalition&nbsp&nbsp&nbsp&nbsp&nbsp APRI&nbsp&nbsp&nbsp&nbsp&nbsp National Immigration Law Center&nbsp&nbsp&nbsp&nbsp&nbsp LULAC&nbsp&nbsp&nbsp&nbsp&nbsp

I'm 4 Human Integrity&nbsp&nbsp&nbsp DAV&nbsp&nbsp&nbsp&nbsp&nbsp Children's Defense Fund&nbsp&nbsp&nbsp&nbsp&nbsp HRWF&nbsp&nbsp&nbsp&nbsp&nbsp Bill of Rights Institute&nbsp&nbsp&nbsp&nbsp&nbsp Religious Freedom Center&nbsp&nbsp&nbsp&nbsp&nbsp The Constitution&nbsp&nbsp&nbsp&nbsp&nbsp Equality Now&nbsp&nbsp&nbsp&nbsp&nbsp VFW&nbsp&nbsp&nbsp&nbsp&nbsp LULAC&nbsp&nbsp&nbsp&nbsp&nbsp Harvard&nbsp&nbsp&nbsp&nbsp&nbsp Southern Council

The Smithsonian National Museum of African American History & Culture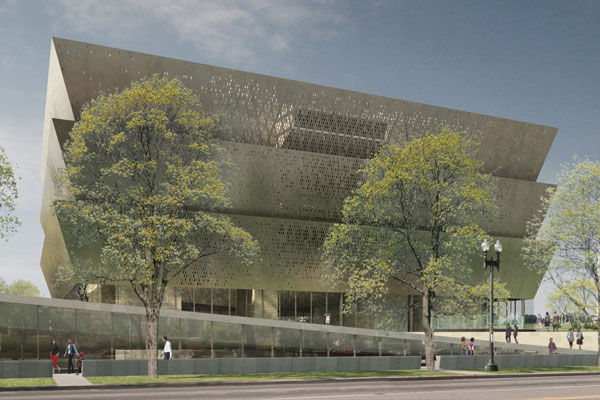 Collections






MUSIC ... Featured Rhythm Channel One Playlist:
Jazz Tea 1 of 2




STAY ON THE MUSIC ... browse Rhythm Channel One's music playlists on YouTube.

MORE MUSIC ... browse my music playlists on Soundcloud





Thanks for visiting McCarey Media & Entertainment.

Here you can browse my music playlists, and photo highlights from the award-winning television programming I developed and produced which aired on SoCal local cable television stations from 1989 through 1994:
Communique Talk Show, Video Starbox, Rap, Rhythm & Reggae Video, Sports & Entertainment Television, Community Issues Symposium, and The International Children's Dance Hour.

In 1976 I became a featured Soul Train and danced on Soul Train from 1976 - 1989. I was among the dancers invited to perform on several tours to Japan to promote Soul Train, touring throughout Osaka and Tokyo, Japan.

Since 1980 I have been an ASCAP songwriter. As a songwriter for Clarence Avant's Tabu Records label, I received two gold albums and one platinum album for songwriting projects I worked on with music producers Sigidi and Gene Dozier.&nbsp&nbsp&nbsp More

In 1989 after leaving Soul Train I developed, produced, edited and sometimes directed a series of award-winning local origination television and media programs which aired on local cable television in Southern California from 1989 to 1994. I produced programming under a grant from the Los Angeles Department of Telecommunications. My staff and I received six Renaissance Awards between 1989 and 1992 for our efforts: Communique Talk Show won the award as Best Talk Show (1989). Video Starbox a late night music video show that featured Body Vibes, won the award for Best Music Video Program (1989). Rap, Rhythm & Reggae Video, a music video and dance show won awards for Best Music and Dance Program, and Best Opening Titles (1990). Community Issues Symposium a community forum program to aid the City of Los Angeles in healing following the Rodney King Riots, won the award for Best Public Affairs/Documentary (1992). I co-produced Sports & Entertainment Television with the help of Diana Hicks-Sherer. I co-produced The International Children's Dance Hour a dance show for children ages 6 through 14 with popular Los Angeles DJ Aundrae Russell (1990). In 1989, I won the Producer of the Year award.

Since 2000 I have been actively engaged in jewelry design and sales. From 2000 to 2003 I was as an auction and estate jewelry sales representative for GEMTVUSA. In 2003, I launched CrystalsCrystals.com, after creating a wire-wrapping technique for faceted gemstones, the CrystalHugger Twistwrap. I design one-of-a-kind couture jewelry. With many years of experience and exposure to fine jewelry at auction, I continue to source top-tier gemstones and fine jewelry items for select clientele.

In 2007 I became a Nana for the first time and in 2012 for the second time ... the joys of my life are my two healthy, happy and wonderful grandchildren, Julian, 10 and Simone, 5.



In 2014 I developed RCO Radio, a 100% non-commercial radio-styled music media platform for music sharing and also as an outlet to provide increased exposure and analysis of music entertainment, music education, music industry, and music-centric topics. Program Inquiries


---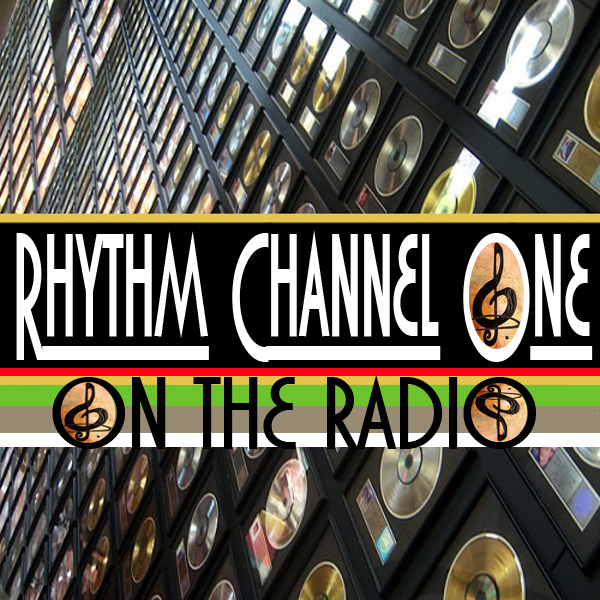 Air
Sets
Piege
Prince
Ludvig
Natalie
Michael
Whitney
Bumpers
Cruising
Michael E
Cut It Up
The Den 1
The Den 2
Textures 1
Textures 2
Textures 3
Pat Metheny
George Duke
Jazz Tea 1 of 2
Jazz Tea 2 of 2
Smooth Chill
Aleutkina Island
Tonal Extraction
음악 ♥(((~‿~)))♥ 音楽
Classic Soul Train
Colors of Smooth
Live Performances 1
Divas Simply Singing
The Cinematic Orchestra
Mixed Classics A La Soul 1
Mixed Classics A La Soul 2
Best of and Greatest Hits Playlists
Let the music play ... please browse my music playlists on Rhythm Channel One, on YouTube and on Soundcloud






McCarey Media & Entertainment
Photojournalism Gallery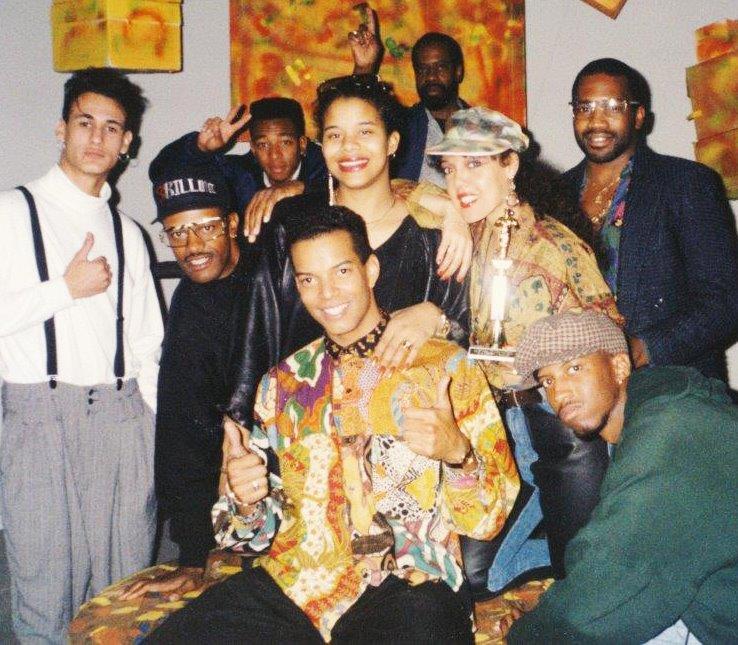 Rap, Rhythm & Reggae production crew members and dancers. Between 1989 and 1992 programming I concepted and produced was honored by the Los Angeles Department of Telecommunications with many Renaissance Awards, all of which would not have been possible without the support of a fantastic production crew, a circle of love that included my camera crew, the writers, co-producers, editors, dancers, stylists and make-up artists, many who worked without pay because they enjoyed being a part of the productions, and the support of mentors including network director Chuck Vinson, director/editor Andre Alporter and producer/director Candace Jones-Sutton, music programming stars Theo Mizuhara, George Moore and Aundrae Russell, as well as countless other production support professionals, and of course the viewers who tuned in regularly to enjoy the programs.



Songstress and musical mentor Nancy Wilson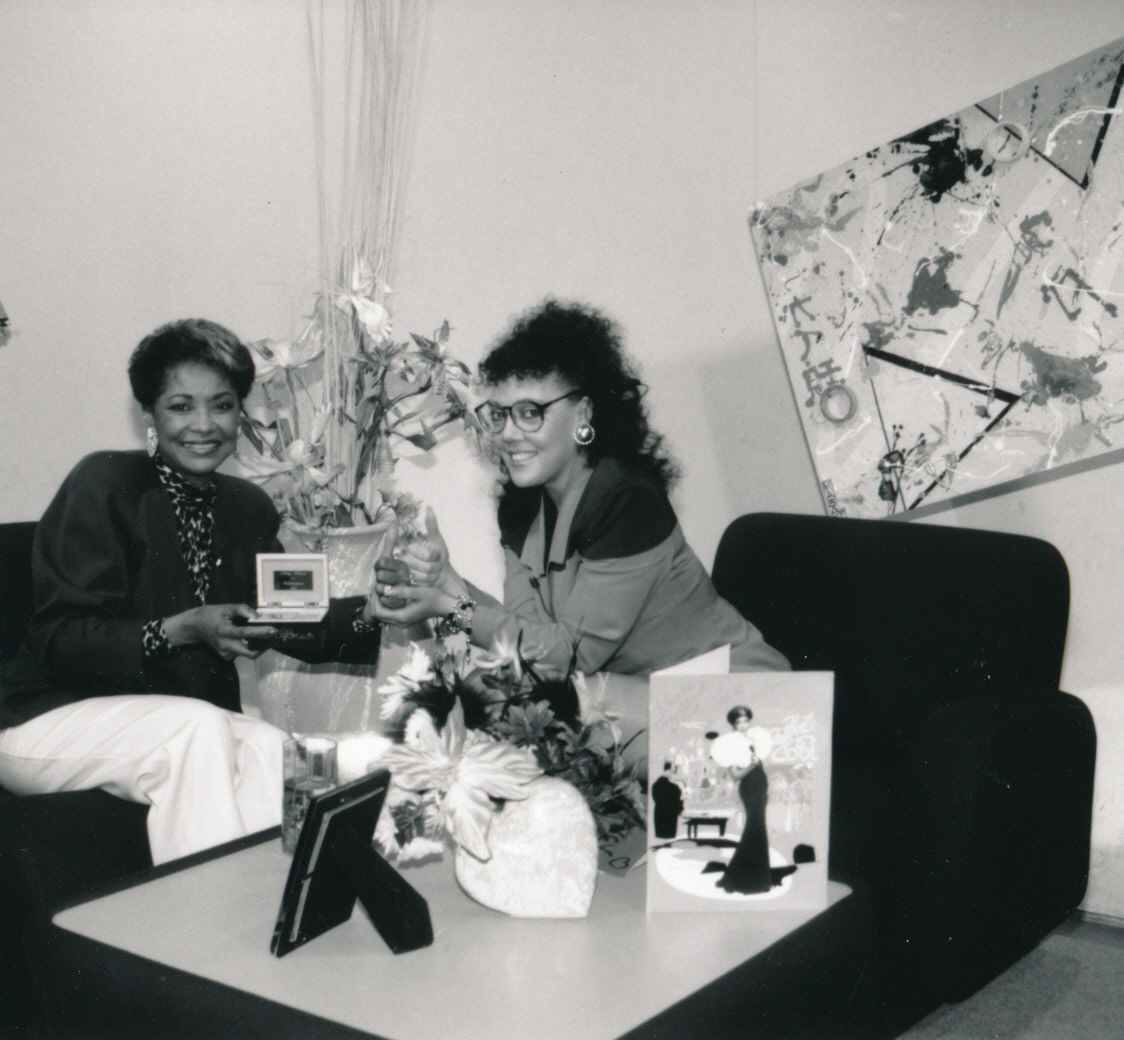 presenting Nancy Wilson with a Communique Talk Show Excellence In Music Award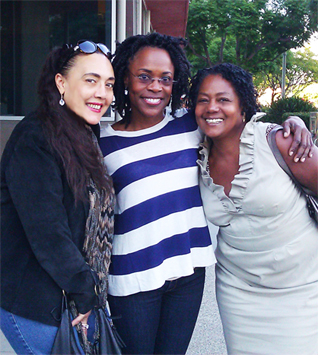 best friend, actress, writer and fine arts master Bianca Taylor and amazing actress, orator and playwright Charlayne Woodard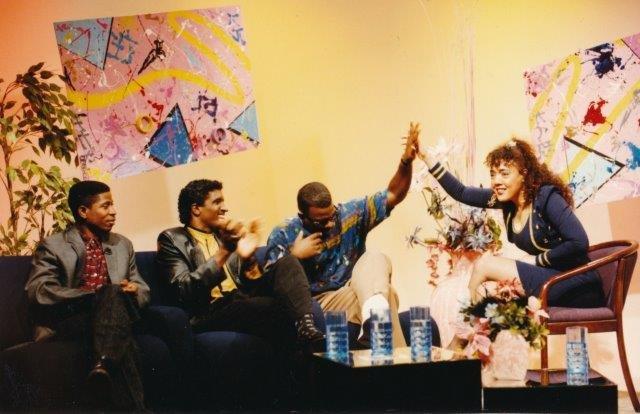 Communique Talk Show guests comedians Larry B. Scott and Louis Dix, Jr., and actor Clyde Thompson.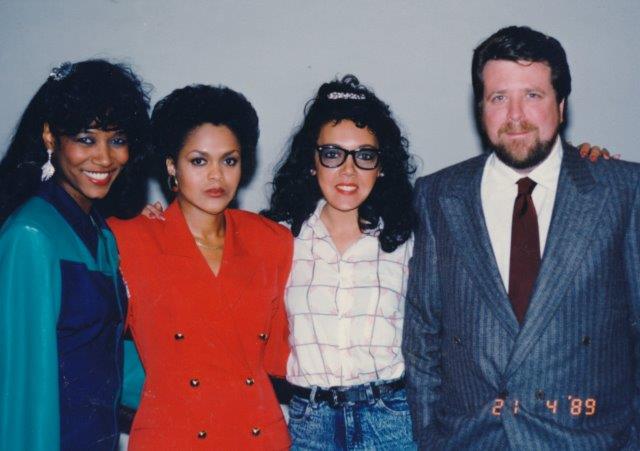 Co-producer of Communique Talk Show, and Sports & Entertainment Television, Diana Sherer with program guests, attorneys Denise Speaks and sports agent Michael Trope, agent to over 200 NFL players in his career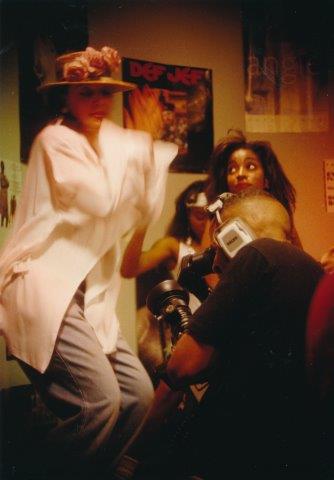 cutting up with my dancers in 1990 on the set of my award-winning dance show Rap, Rhythm & Reggae Video. The program was developed and produced in South Central Los Angeles shortly after I left Soul Train in 1989 ... it was a regular place where local teens and pre-teens could have a good time in a safe environment. Parents often lined the walls of the studio watching the kids have fun. I let the kids introduce the music videos and many of them got their first exposure to the television production process in the small but sound and well-equipped production facility at Continental Cablevision.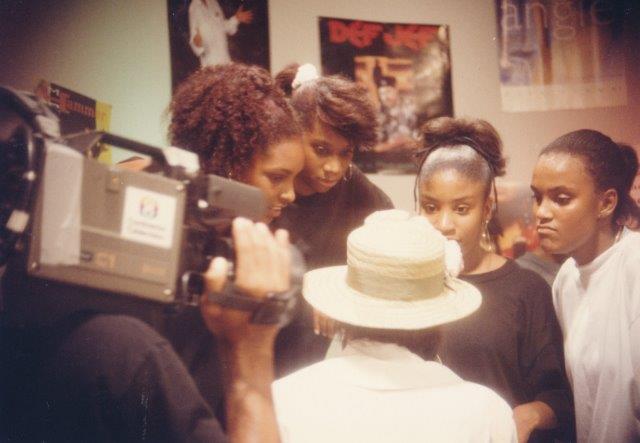 coaching a few of the young dancer/VJ's (my dear co-worker Dimawi's daughter Aisha and her schoolmates) before shooting video wrap arounds for Video Starbox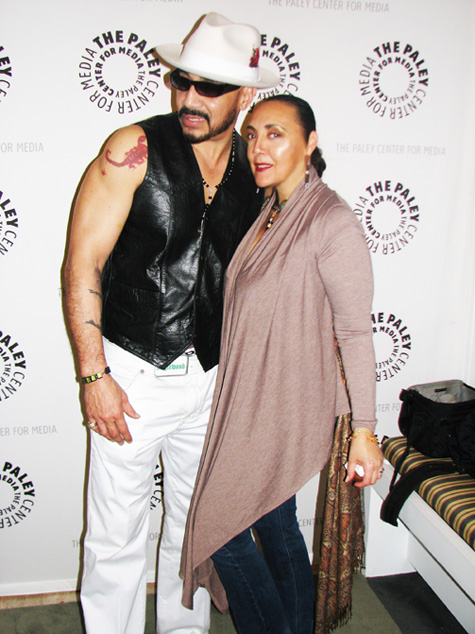 Louie Carr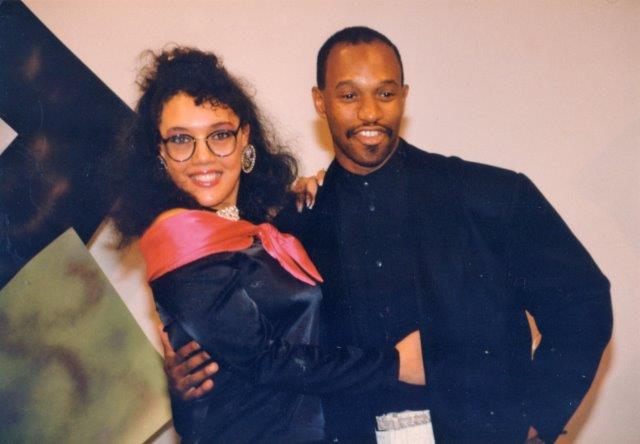 Entertainment event producer Felipe Darrell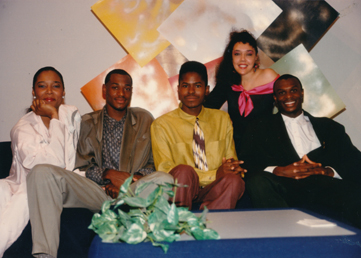 Communique host Diana Sherer with program guests, U.S. track and field olympic medalists Kevin Young, Danny Everett and Steve Lewis


Communique host, Attorney Denise Speaks and program guest, former Big East Conference Player of the Year, Charles Smith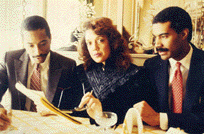 Early production mentor (left), network television director Chuck R. Vinson. I learned most of what I know about producing and directing for television from Chuck Vinson. Before undertaking producing for local cable in Los Angeles in the late 80s I studied editing, directing and producing as part of a Los Angeles Department of Telecommunication grant program. Chuck Vinson began his career as a stage manager for network television programs including: Detective School, Benson, and The Cosby Show, going on to direct an episode of The Cosby Show ("Twinkle, Twinkle Little Star") co-directed by Carl Lauten. Chuck's other network television sitcom directing credits include:Martin, Thea, The Sinbad Show, The Fresh Prince of Bel-Air, Sister, Sister, Living Single, One World and Sabrina, the Teenage Witch. Chuck also directed a number of stand-up comedy specials for many comedians, including: Sinbad, Steve Harvey, Mark Curry and Jamie Foxx, as well as numerous episodes from the comedy series Last Comic Standing.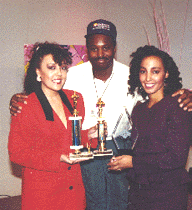 With production mentors who helped , director/producer Andre Alporter, and Candace Jones-Sutton. Candace received a Best Outstanding Cultural Program Emmy award nomination in 1995 for her production A Tribute To Black Music Legends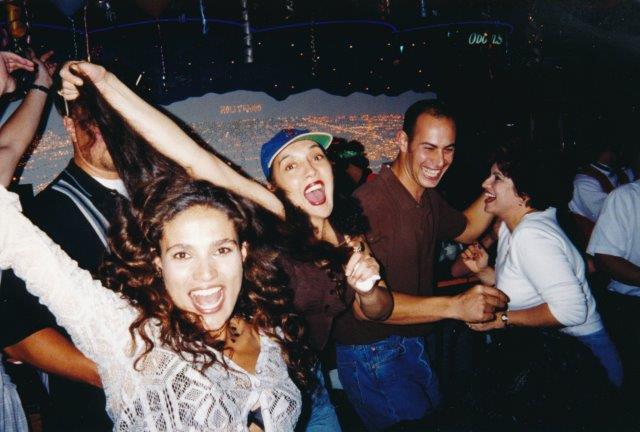 Birthday on the dance floor celebrating the birthday of long time friend, top commercial model Wanda Acuna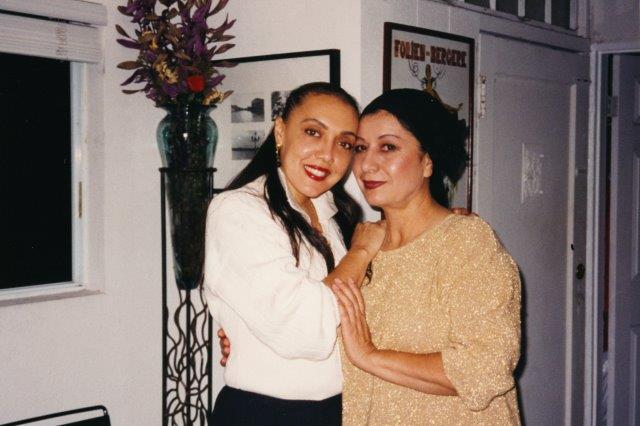 Auntie Elvie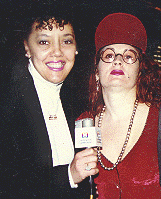 Ms. Teena Marie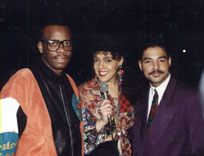 20+ year ASCAP music publishing and licensing executive Alonzo Robinson, Jr. (right)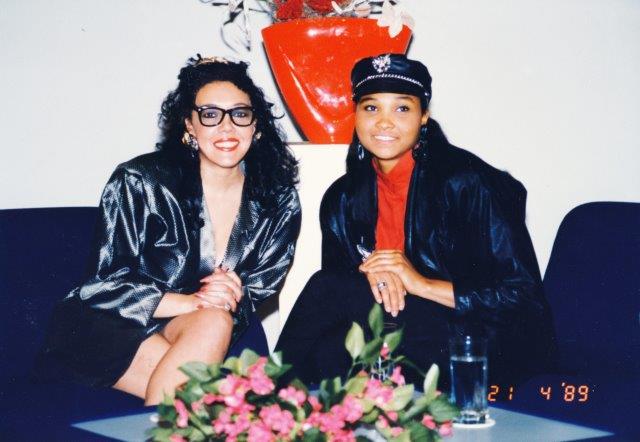 Communique guest Maryum Ali



Chatting with Soul Train dancer Cheryl Song at the VH-1 Premiere of the Soul Train Documentary Soul Train: The Hippest Trip in America



Rap, Rhythm & Reggae co-Producer Apryle Vaughn and recording artist Heavy D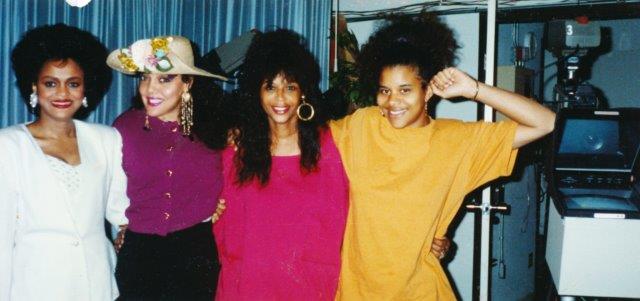 Communique Talk show host Denise Speaks, floor manager Shirley, and production manager Apryle V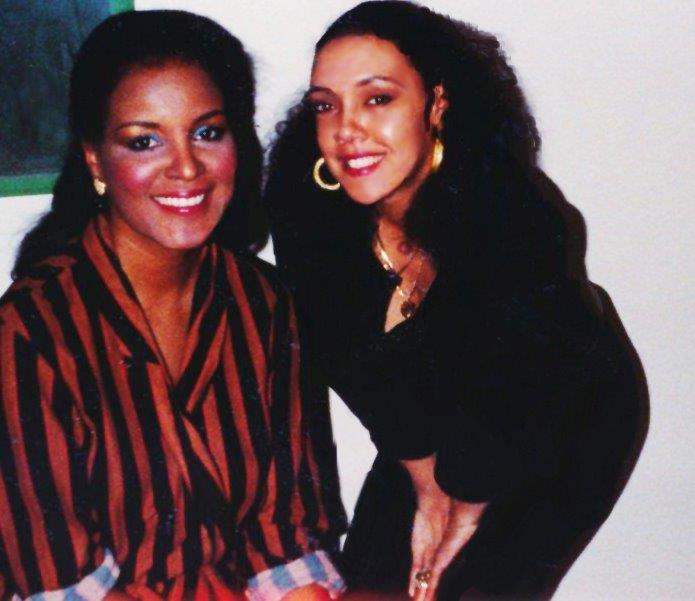 ABC Network Los Angeles Newscaster Angela Black



football's Eric Dickerson with brother Leo Dickerson



Track runner and dancer Justina Jupiter, while getting her MBA was a featured dancer on ColorSoundandSoul.



The first African American female movie and television agent in Hollywood, and inductee into both the Black Filmmakers Hall of Fame, and Who's Who of American Women, Lil Cumber, and Los Angeles entrepreneur (Stevie's on the Strip, and Stevie's Creole Cafe), Stephen Perry.









---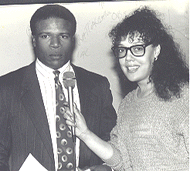 USC's Third Heisman Trophy winner Charles White. A two-year unanimous All-American, White set (or equaled) 22 NCAA, Pac-10, USC and Rose Bowl records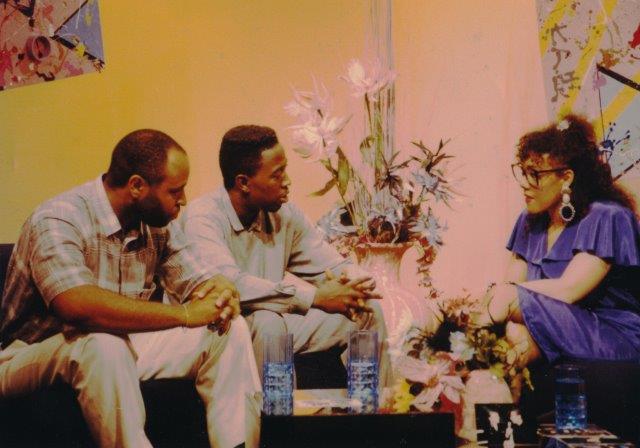 L.A. event producers Artris Leftage and partner Larry, guests on Communique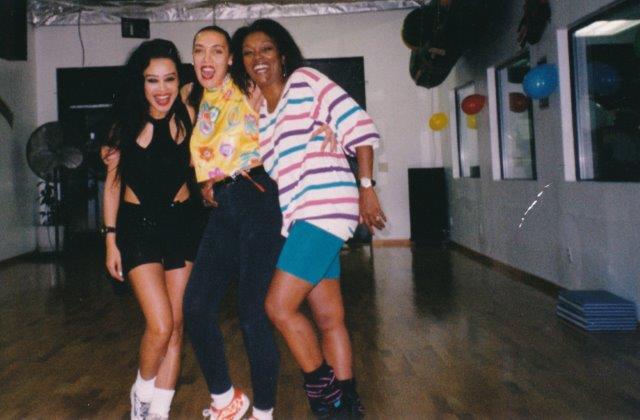 with my dear friend, P.R. executive Eugenia Wright & photographer Agnes Ferguson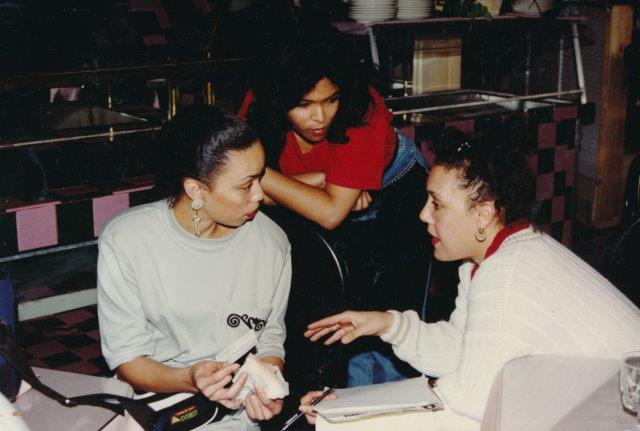 mapping out the next move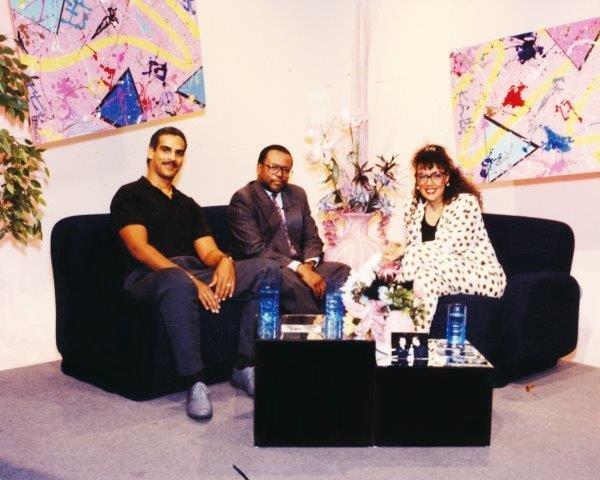 EUR Web's Lee Bailey and producer Mike Mosley on Communique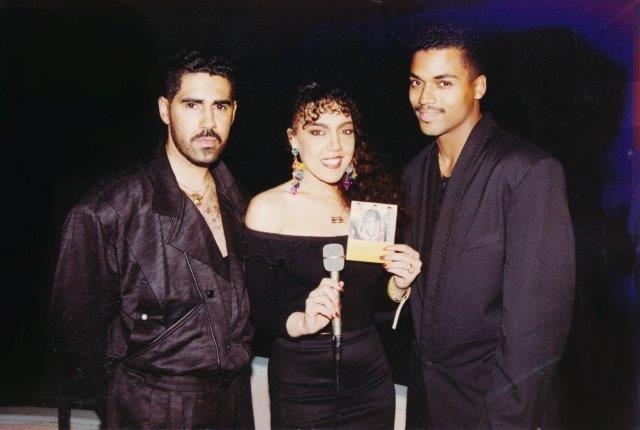 Music promotions at Paradise 24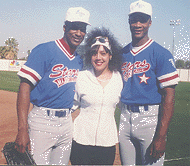 Sports and Entertainment program guests Eric Davis and Darryl Strawberry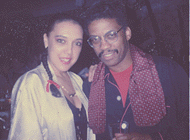 Award-winning pianist and producer, Herbie Hancock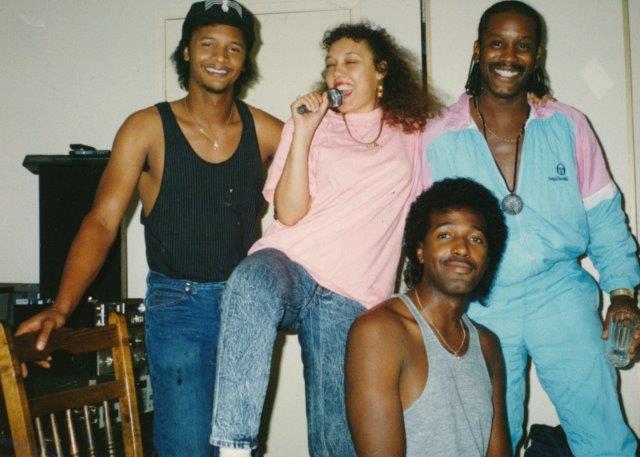 cuttin' up with members of The RAMA Band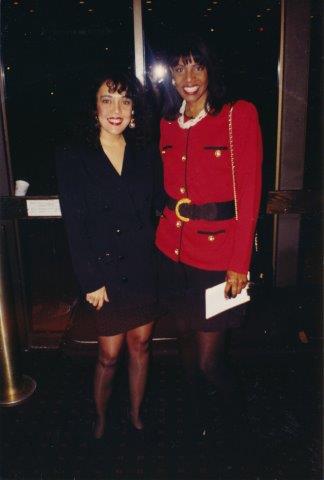 Model, media and entertainment producer Paula Bond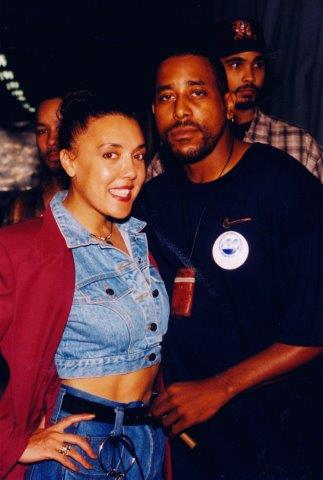 producer and artist Tony Smith aka Tone Loc ... remember this this ... and this ...






CEO and head designer at LSO Designs, Linda Stokes visited Communique to talk about her journey to success as a fashion designer.


Jim Brown discussed his book Out of Bounds published in 1989 by Zebra Books
Brown, who in his heyday finished 5th in Heisman Trophy voting is widely considered to be one of the
greatest professional athletes in the history of the U.S.



Communique guest Jim Brown



Marla Gibbs



Writer, actress and natural skin and hair products Guru Bianca Taylor of Bianca's Botanicals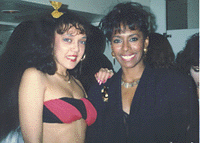 actress Sheila Frazier ... remember SuperFly?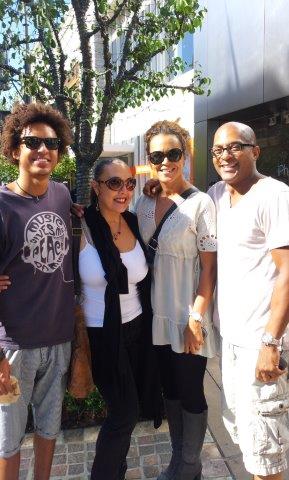 2017 Woman of Achievement Jacqueline Norvell (brownbaglady.org) and family.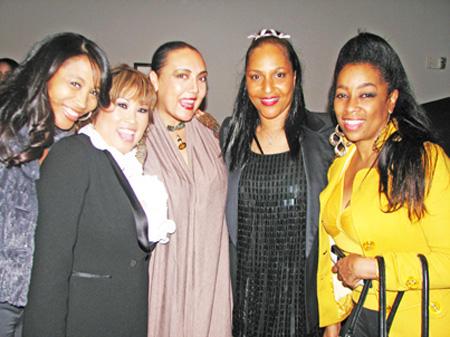 Ran into dancers Lisa Mapps, Cheryl Song, Nieci Payne and Juliette Hagerman at the VH-1 Tribute to Soul Train



Comedian Sinbad and producer Ralph Hawkins, Jr.






Lonnnng time best friend and featured Soul Train Dancer Aretha Jackson and her son Jimmie Swain of the Oregon Ducks.
Canadian Club Modeling Troupe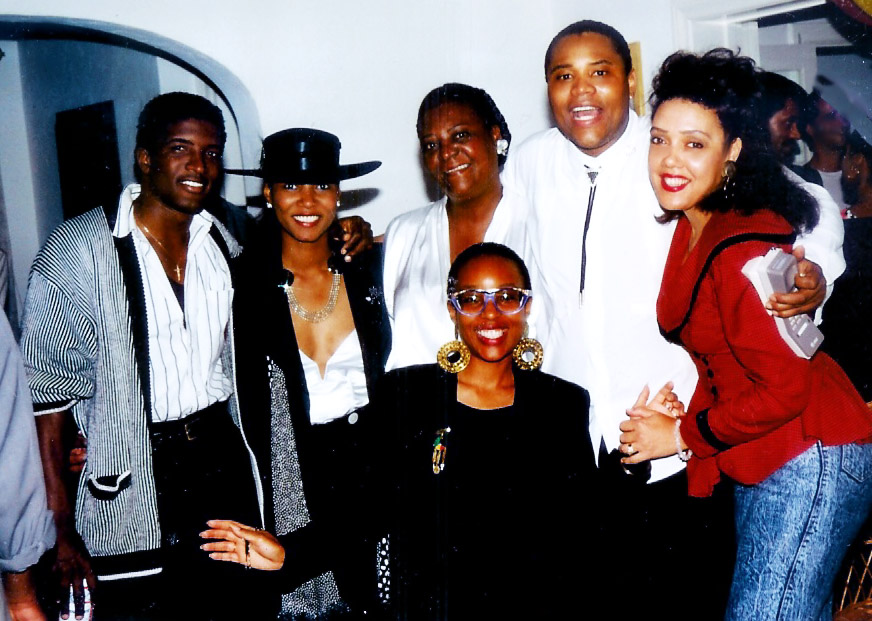 Celebrating the birthday of songwriter & producer Ralph Hawkins, Jr.
- Ralph co-produced and arrangedRedlight - by Eddie Murphy and Snoop Dogg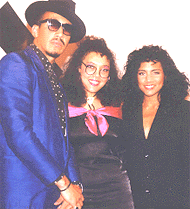 Louie Carr and Christina Sanchez &nbsp&nbsp&nbsp
Bobby Lyle, Ian Davis, Auggie Johnson &nbsp&nbsp&nbsp
Juliette, Claudja, Michelle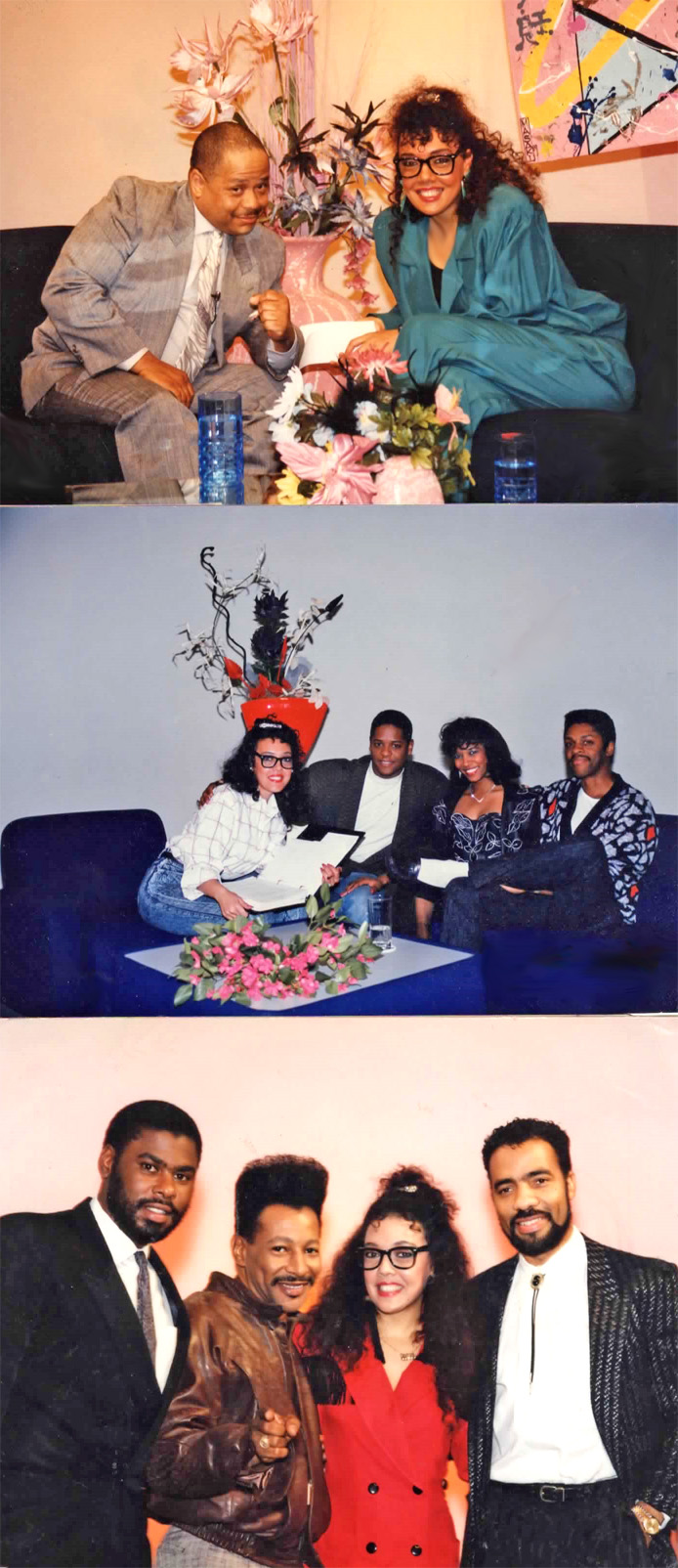 Communique program guests Stevie of Stevie's on the Strip,
actors Blair Underwood and Lawrence Hilton-Jacobs, and music executive Ian Davis with
Side Effect producer Auggie Johnson. The lead female singer in Side Effect was singer Miki Howard.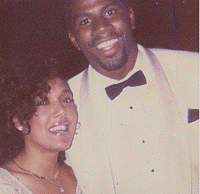 Magic Johnson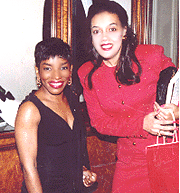 Stephanie Mills


Actor Meshach Taylor


Producer Marty Spencer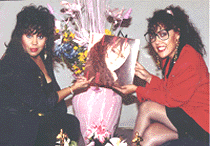 Communique program guest, Ms. Vesta Williams



D III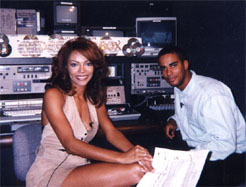 Video Starbox host Elan Carter with model Michael Bacon, from the cast of VR Troopers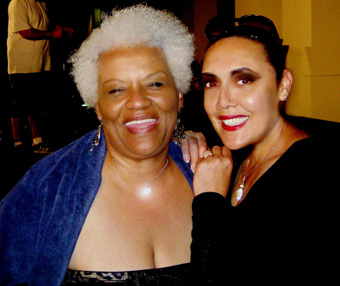 Jazz singer supreme, Ms. Barbara Morrison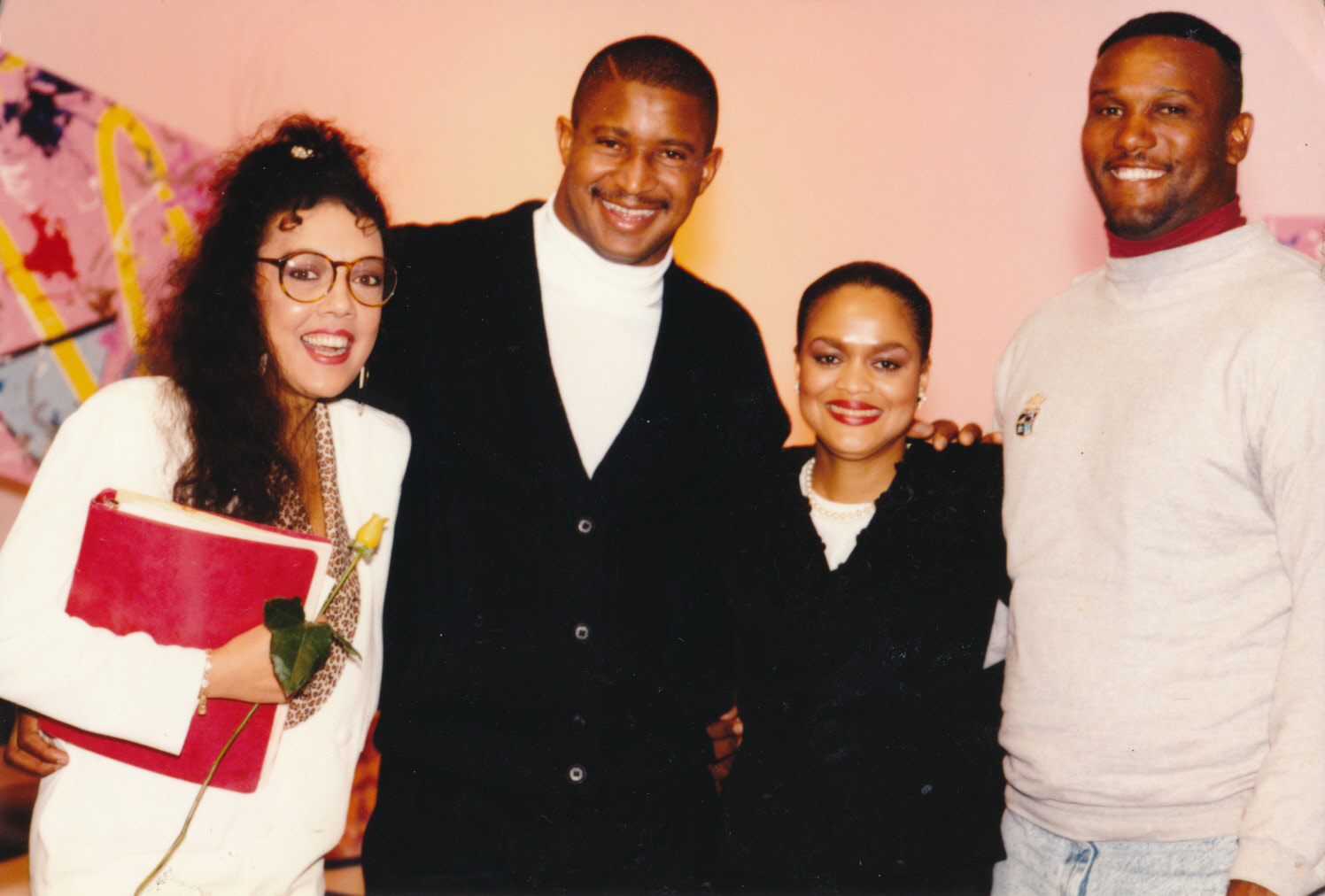 L.A. Raiders joined host Denise Speaks as guests on Communique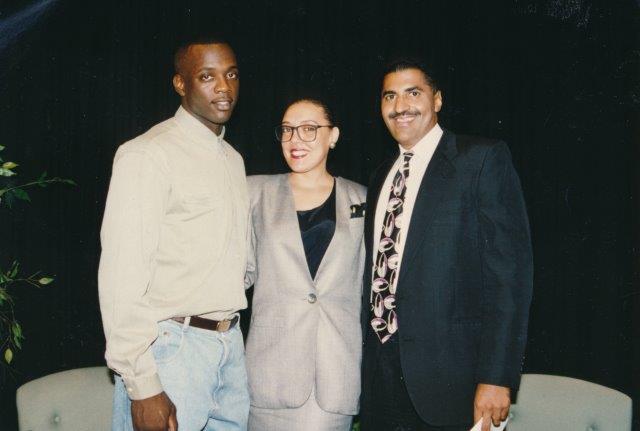 Long time friend and supporter Spread The Word radio show host
and KJLH program manager for over ten years, Aundrae Russell (right)
was a panel moderator and co-producer of Community Issues Symposium.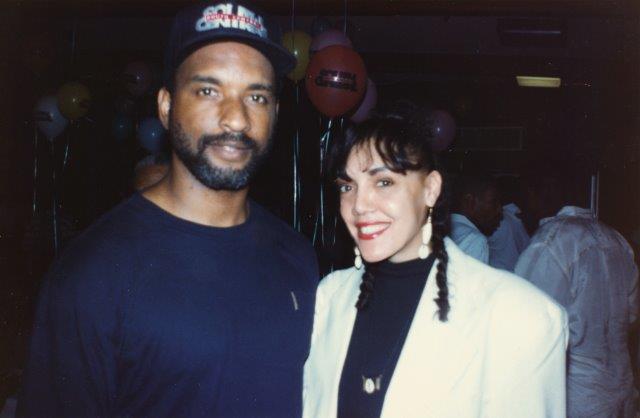 television writer and producer Ralph Farquhar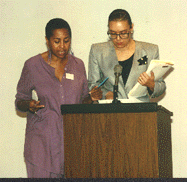 Actress Marla Gibbs reviewing notes before speech at Community Issues Symposium shoot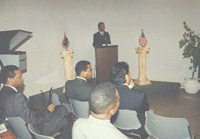 Operation Hope Chairman John Bryant speaking on Community Issues Symposium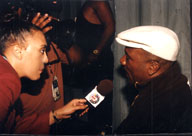 Youth activist and gang intervention ecturer Mike Concepcion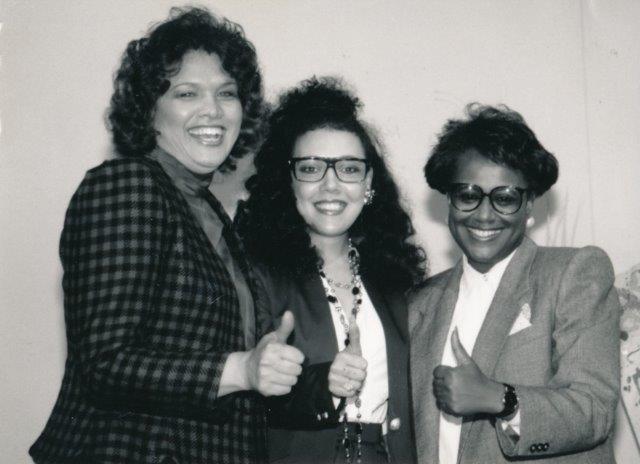 The wonderful Pat Tobin was a kind and supportive mentor I was blessed to have, she was a guest on Communique Talk Show, with L.A. P.R. executive Modena Moore



Interviewing Eric Dickerson for Sports & Entertainment Television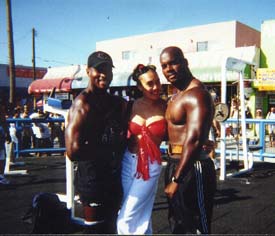 Cleon and Leon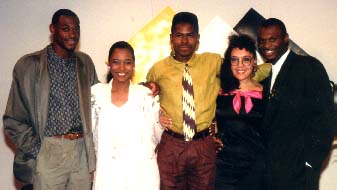 Communique host Diana Sherer with U.S. track and field olympic medalists Kevin Young, Danny Everett and Steve Lewis




Los Angeles radio personalities Cliff Winston and George Moore.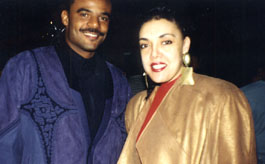 NFL icon Warren Moon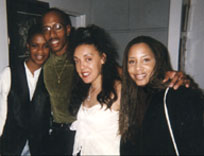 Friends Kevin Sims, Monique La Rocha and author Regina Brown, author of Rise! Tao Of The Diva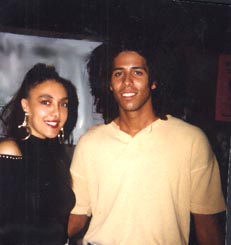 ATL producer Evan Connor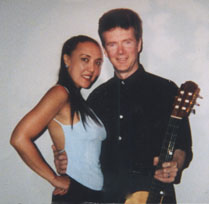 Jazz guitar royalty, Peter White, a guest on Video Starbox featuring ColorSoundandSoul dancing.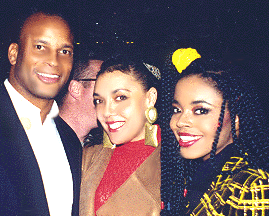 NFL Hall of Famer Ronnie Lott and actress/recording artist Shaunice Wilson



Former football player and network TV sportscaster Jim Hill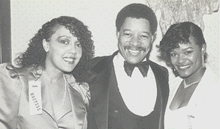 Comedian Reynaldo Rey and model Alicia Shante



A dear entertainment media mentor, Ms. Vonnie Hilton-Sweeney



Aussie rappers Mic and Mac





Jazz vocal cover of music composed by Daniel Vojevodovas aka FTUREABLE





Actress/model/singer Freda Payne



Entertainment producer Mark Gaspard and beautiful Jackie Davis, sister of my long time best friend Veronica Davis-Penna



Actress Marla Gibbs, a guest speaker on Community Issues Symposium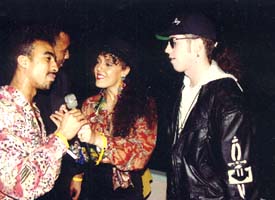 Recording group Domino Theory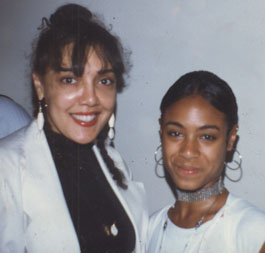 Writer/producer/actress Actress Jada Pinkett-Smith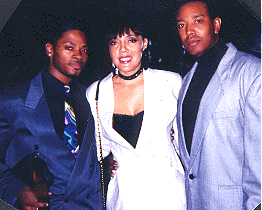 Music producer/artists DLaVance and O'Bryan



my baby sister Renea, and her best friend Carolyn - Soul Train Dancers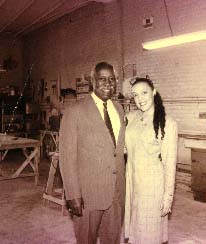 the Hon. Nate Holden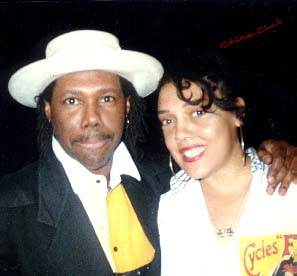 Chic producer Nile Rodgers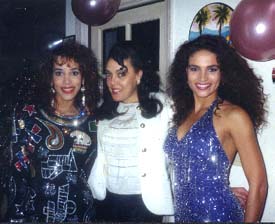 Best friends Real Estate Agent Veronica Davis-Penna and actress/model Wanda Acuna








Cosmetics entrepreneur Iva Williams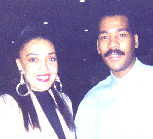 The King Center Chairman Dexter King



Interviewing Actor Richard Lawson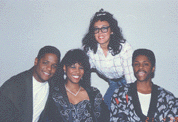 Communique host Diana Sherer, Blair Underwood and writer/actor Lawrence Hilton-Jacobs



Communique program guests professional boxer and lecturer May May Ali, daughter of Muhammad Ali, and singer-songwriter Miki Howard



EUR Web CEO Lee Bailey and EUR Web producer Mike Mosby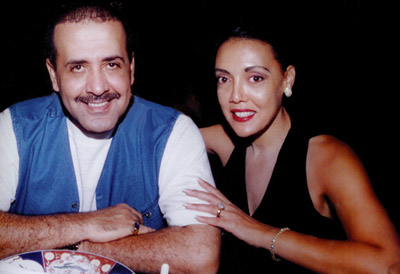 Bandar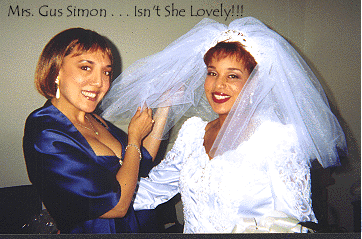 Joyce Simon - my dear cousin in Chicago.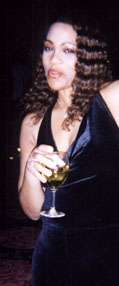 Nigeria King - my dear cousin in St. Louis.





Guitarist Pat Metheny, performing at the North Sea Jazz Festival (2003), with the Metropole Orchestra conducted by Jim McNeely.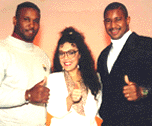 L.A. Raiders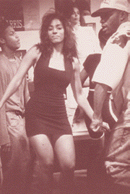 Rap, Rhythm & Reggae Video



Radio pioneer Jerry Boulding and former KGFJ Radio afternoon anchor and longtime Urban Network executive Carol Carper, guests on Communique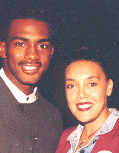 Producer Bill Bellamy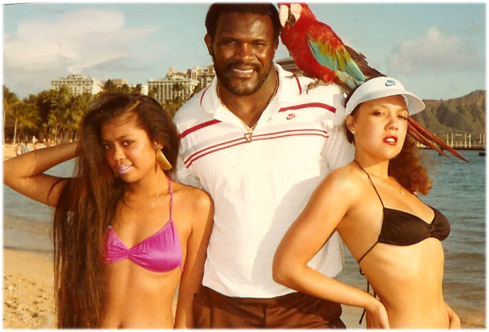 with Soul Train dancer Dina Rivera & Hall of Famer Harry Carson while attending 1984 Pro Bowl in Hawaii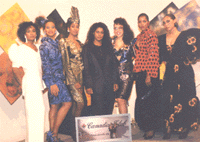 Linda Stokes, CEO and Designer at LSO Designs



Writer/comedians Larry B. Scott, Louis Dix, Jr., and model Clyde Thompson, guests on Communique Talk Show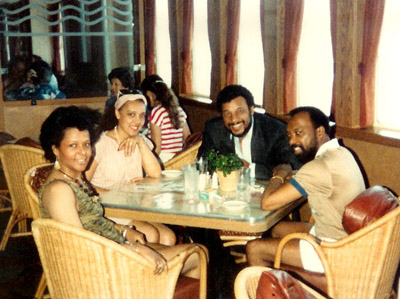 Songwriter/producer/arrangers Gene Dozier and Leon Huff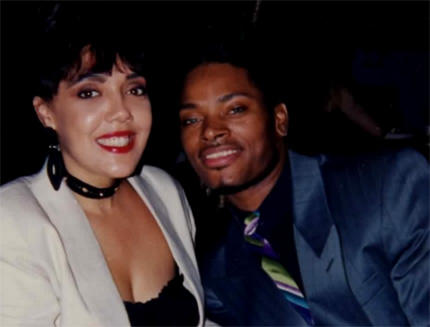 Producer, songwriter Darren Sullivan aka DLavance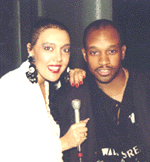 L.A. music and entertainment promoter Felipe Darrell



We Danced ... Soul Train Media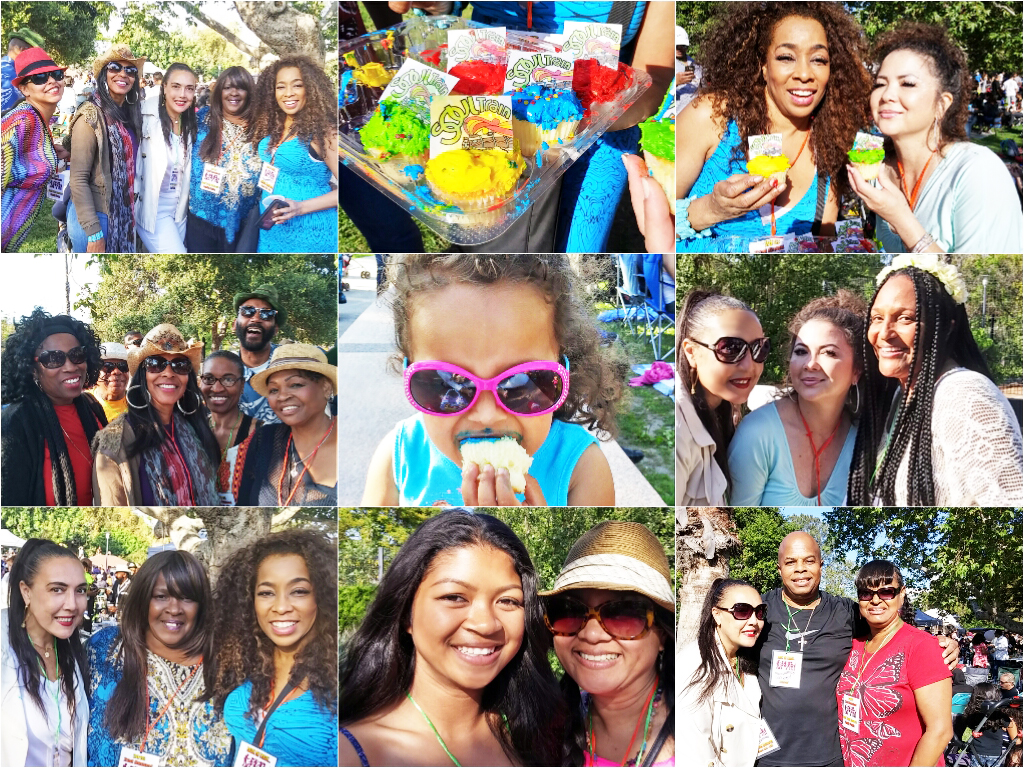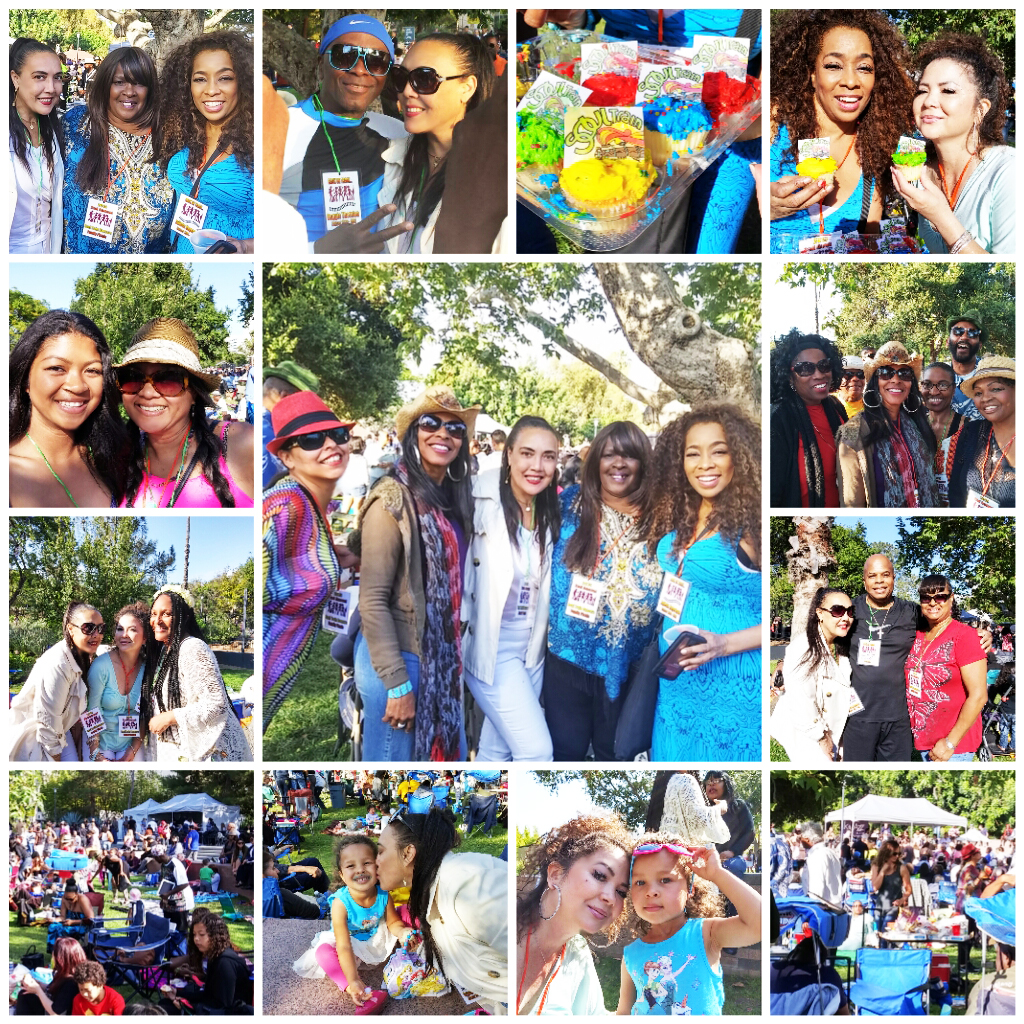 Photo highlights from the Soul Train Friends & Family Picnic
Since 2014 Soul Train dancers Juliette Hagerman and Nellie Gonzales have produced an annual picnic to bring us together and keep us dancing.

2014&nbsp&nbsp&nbsp&nbsp2015&nbsp&nbsp&nbsp&nbsp&nbsp&nbsp&nbsp&nbsp 2016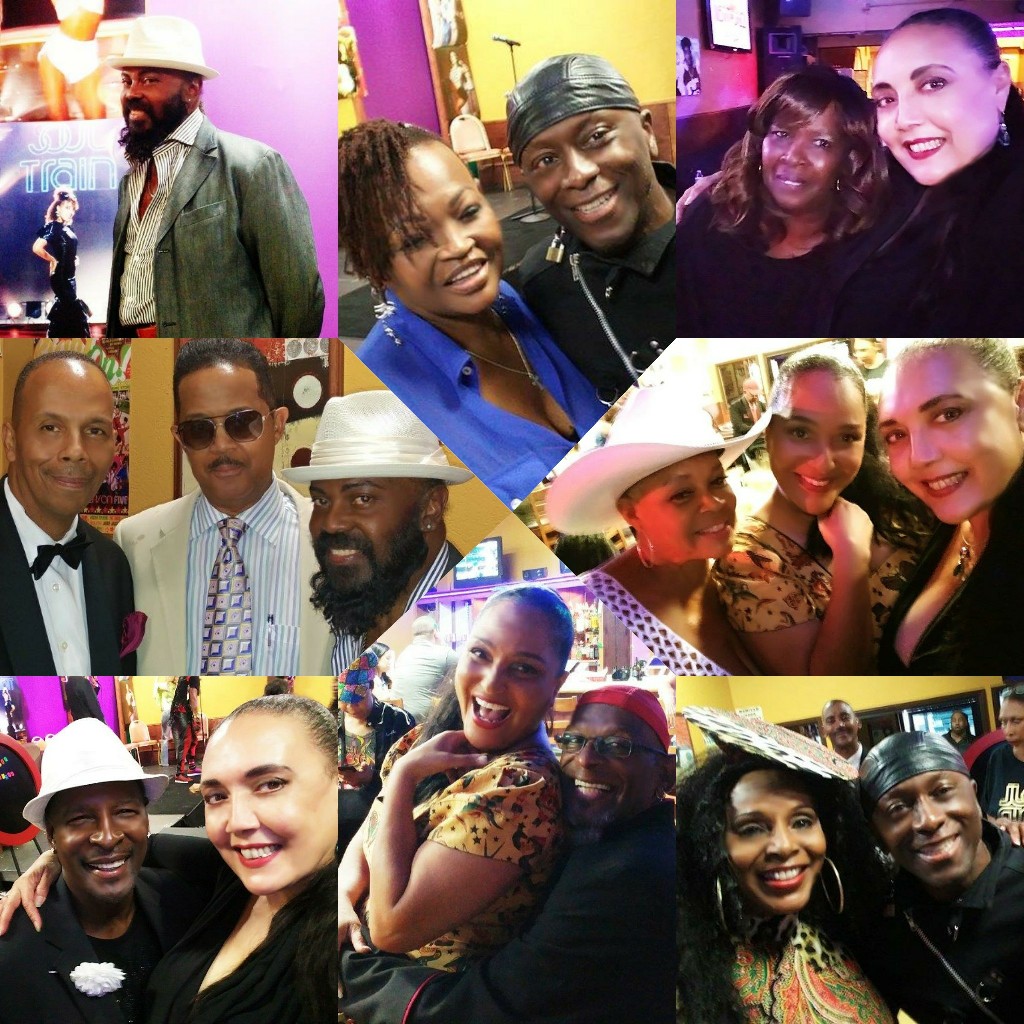 Photo Highlights from the Midsummer Night Soul Train Gala
Produced by Tonia McMillan and Marco De Santiago


Interview: Diary of A Soul Train Dancer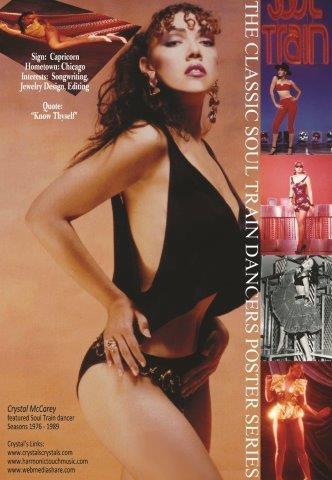 Collector's Soul Train Poster

High resolution, high quality semi-gloss professionally printed limited edition Collector's Poster
of Soul Train Dancer Crystal McCarey
Sizes: 17x24, 24x36 and 27x40. Custom framing available.
Order


---
Ricky Bell, a founding member of New Edition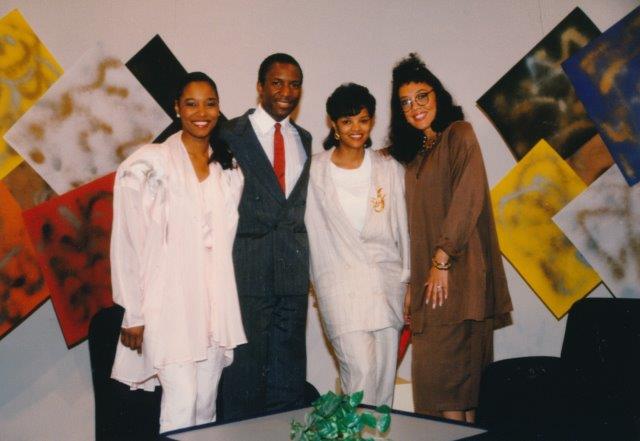 Diana Sherer with Communique program guests Michael & Erin Stinnis. Stinnis' father William Stinnis founded the Golden Bird Chicken franchise. Michael was also the first African American to start at quarterback for the University of Hawaii.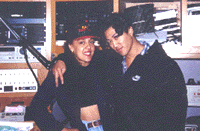 92.3 The Beat's Theo Mizuhara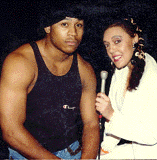 Interviewing producer and rapper James T. Smith aka L.L. Cool J



Interviewing producer Louil Silas, Jr.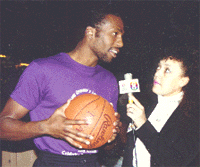 Interviewing actor Leon Robinson










Build It
Anyday, anytime, anyone, anywhere ... send it up. Build a Prayer.



Thank You For Your Visit.